Web Development Bootcamp
Transform into a professional web developer in just 12 weeks! In this new intensive online Web Development Bootcamp, you'll come to understand coding logic using popular languages and frameworks like JavaScript and Ruby on Rails, while learning how to think like a programmer by building software from the ground up.
Benefit from mentorship, data-driven curriculum, and a top-notch learning environment that will launch you into your first junior web developer role. The curriculum is carefully crafted and informed by industry professionals and technology experts who know what you need to succeed as a developer. PLUS the outcomes-obsessed curriculum works - with 97% of eligible job-seeking graduates obtaining employment after graduation, with 98% of them working as developers.
We are pleased to offer this unique new course in collaboration with Lighthouse Labs.
12 Week Bootcamp
40hrs+ Full-Time Per Week
70hr Prep Module
On Demand Mentorship
About the Collaboration
The Web Development Bootcamp, offered by Open Learning and Educational Support (OpenEd) and powered by Lighthouse Labs (LHL), is a collaboration designed to give you an immersive, cutting-edge bootcamp experience with industry-driven curriculum. LHL's innovative curriculum and career supports combined with OpenEd's focus on upskilling and reskilling students for the future of work, allows us to deliver state-of-the art training to students.
The Web Development Bootcamp is designed to launch and advance students' careers through coding education. The technology sector in Ontario is developing rapidly and this collaboration will ensure students develop the digital skills required to meet the province's labour market demands and continued growth of the tech sector.
---
What You Will Learn
JavaScript & Node.js
JavaScript is the universal programming language of the web. You'll gain firsthand experience with Javascript and Node ecosystems, as well as modern tooling and libraries such as Babel and webpack.
Databases & Data Modeling
Relational and document databases are two of the prevailing paradigms used today. You'll learn to be comfortable with SQL, object-stores, and properly model a database.
HTML, CSS, and More
HTML and CSS are the building blocks of the modern web. You'll learn to create gorgeous responsive UIs for web apps, not only with HTML5 and CSS3 but also modern front-end tools like Babel and Webpack.
Software Architecture
Understanding how software components should be organized is an essential skill for career growth as a developer. You'll learn software architecture by studying programming practices, from good database modeling to abstraction and well-encapsulated code, as well as modular design.
React JS
In a short span of time, React JS has become one of the most used JavaScript frameworks. While building a single page application, you'll learn a new way to think about structuring your user interface by using components, one way data flow and the Virtual DOM.
Ruby on Rails
This dynamic duo of language & framework is one of the most widely used and polished modern technologies for web development. You will gain familiarity with Rails core concepts, like the MVC design pattern, and how to communicate with databases to persist data.
---
Career Services
Career Services is how our graduates are connected to their first role as a developer. With the Career Boost Package, the Lighthouse Labs' Career Services team will work with you to identify your unique career goals, and help you jump from the classroom into the real world as smoothly as possible.
They will help you cultivate your career goals and lay out a plan of attack.
You will have endless opportunities to practice your elevator pitch and the Career Services team will show you how to highlight your assets.
Monthly events will connect you with an ever-expanding network and their amazing opportunities.
The Career Services team is always reaching out to new employers, curating resumes, and arranging interviews.
---
A Day in the Life of a Web Development Bootcamp Student
9:00 AM - 10:00 AM: Morning self-study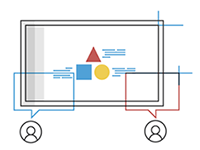 This is your time to settle in, practice some coding exercises, and get ready for the day before morning lecture starts promptly at 10am.
10:00 AM - 12:00 PM: Interactive morning lecture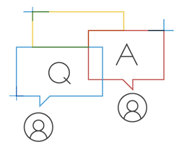 Led by awesome instructors, morning lectures elaborate on the concepts you'll need to know as a developer. Lectures help you better understand coding theory and give you new perspectives to solve issues you may encounter throughout the day.
12:00 PM - 5:00 PM: Code & work on projects
This is when you get your hands dirty. You'll be coding for the majority of the day to complete your assignments and projects. If you get stuck, just holler and your mentor will come running.
5:00 PM - 6:00 PM: Take a break
This is your chance to stretch your legs, breathe fresh air, and grab some food before your evening coding sprint.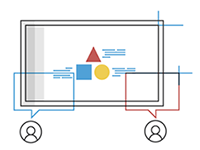 6:00 PM - 9:00 PM: Code & work on projects
Evening mentors are available as you continue working on the day's challenges and prepare for the following day. Don't worry, you'll have 24/7 access to the course.
---
Who Should Apply?
The Web Development Bootcamp is perfect for someone who is seeking an opportunity for extraordinary growth, is ready to thrive in an intense learning environment, and LOVES code.
Passion
We believe that the best developers are passionate, lifelong learners. As for you: you see bootcamp as more than just the means to an end, and it shows in your ever-growing list of side projects.
Aptitude for coding
Some brains are just wired for coding, no matter their previous exposure or education. You think in a logical, structured way that lends itself beautifully to a career as a developer.
Grit
Becoming a developer is far from easy. This course requires motivation, determination, hard work, and resilience. You're goal-oriented and have a solid idea of what you want to accomplish. You get it done.
Culture fit
There's an array of personalities from every imaginable background, and the result is amazing. If you are kind, quick, and a little quirky, you'll fit right in.
---
Fees & Start Dates
NON-JOB SEEKER DISCOUNT
$9,500*
For people who are not seeking a job.
Full-time Bootcamp
Demo Day
CAREER BOOST
$13,000*
Personalized, 1:1 career support from the team that's achieved 97% employment rate, with 87% hired within 180 days.
Full-time Bootcamp
Demo Day
3 Career Workshops
Lifetime Access to Job Resources
Personalized Job Searching
Networking on Behalf of Students
Course Dates**:
April 4 - June 24, 2022 – Immersive (5+ days a week) for 12 weeks
Last day to register is March 4, 2022
* All prices are in CAD. A $500 deposit is required to secure your spot. Tuition must be paid in full by one week prior to the course start date.
** Dates are for the Bootcamp and do not include time required to complete the Prep Modules.
---
Step-by-Step Process: From Application to Graduation
Throughout the process, both OpenEd and Lighthouse Labs (LHL) work together to ensure a smooth experience for all students. The steps below will help you to navigate the process from application to graduation.
Review the Curriculum Package: Learn more about the Web Development Bootcamp and download the Curriculum Package.

Apply online: Complete the application form to begin your journey.

Journey through the admission process: Fill out the application, book your interview, complete a group interview, and take tech and logic tests—all through the Lighthouse Labs' team.

Accept your offer & register: Once you are accepted into the course, you'll come back to OpenEd to register, set up your student profile and payment.

Prepare for the course: Once you have registered for the bootcamp through the OpenEd Student Portal, you will begin your prep work with Lighthouse Labs. You will continue through your learning journey with Lighthouse Labs until graduating from the course. Throughout the course, Lighthouse Labs and OpenEd will work to support you and ensure your success.

Graduate: Upon course completion, you will receive a well-earned Record of Completion from OpenEd at the University of Guelph.

Career Boost: The Career Boost Package includes access to Lighthouse Labs' Career Services team who are here to help you jump from the classroom into the real world as smoothly as possible.
VIEW THE CURRICULUM
Download the Curriculum Package for a more detailed look at the Web Development Bootcamp curriculum, educational philosophy, and the support structures used to support you through your Bootcamp journey and beyond.
Access Curriculum Package
START YOUR APPLICATION
Ready to jump-start your career in Web Development? Complete the application form to begin your journey.
Apply Now
---
FAQ
No formal education or experience in programming is required for being admitted to the Bootcamp! While having some coding knowledge always helps, your background does not matter as much as a genuine interest in code and a raw determination to succeed in this challenging environment.
To ensure that you are set-up for success in the Bootcamp, the application process involves 4 steps:
Apply online: Complete the online application, where you'll introduce yourself and provide an overview of your background. This includes your education, coding experience, plus your super power (you know, the important details that will help us get to know you).
Group interview: You can book your group interview during the application process, otherwise you will be emailed a link to book later. We want to meet you, get to know you better and talk all about the Bootcamp. This is also your opportunity to ask questions and to potentially meet some of your future classmates!
Logic and technical assessments: After the group interview, successful candidates will be sent study materials to help prepare for the logic and technical assessments. You do not need to have prior experience in coding to perform well. These assessments are multiple choice and are to be completed online on your own time within a 2-week period of your group interview. Once these assessments are successfully completed, you will be informed of your acceptance into the course.
Prep modules: The 70 hours you'll spend on the Prep Modules will introduce the basic technologies you'll use throughout the Bootcamp. You're required to complete the Prep Modules in the weeks leading up to your first day of the Bootcamp.
We recommend that you apply 6-10 weeks before the start date, as the more time that you have to complete your Prep Modules and stretch goals, the better! The latest date to apply is one month before the start date of the Bootcamp.
A $500 (CAD) deposit is required upon registration, to secure your spot in the course. The remaining tuition is due in full by the week prior to the start date of your Bootcamp.
You will be able to log into your OpenEd Student Portal to make payments and check your balance.
Accepted payment options include credit card (Visa and Mastercard), certified cheque or money order, and wire transfer (domestic and international – additional charges may apply).
The prep work is required to help you do the groundwork and prepare for success before Day One of the Bootcamp. Each student is required to complete a 70-hr prep module at least one week before beginning the Bootcamp. This course is actually 14 weeks long, as the prep modules are considered to be two weeks of full-time work in addition to the 12 weeks of the Bootcamp. You can, however, jump into the Prep Modules as soon as you are accepted into the course, so we recommend that you use that extra time to ensure that you are able to get through the prep work with plenty of time to spare.
You will receive a pass/fail grade, based on your ability to demonstrate achievement of the course learning outcomes. While the course is based around mastery and not credentials, we do provide successful Bootcamp graduates with a Record of Completion from OpenEd at the University of Guelph.
97% of job-seeking graduates who complete a Web Development Bootcamp with Lighthouse Labs have been hired after graduating, and 87% within 180 days of graduation!
---
For More Information
Open Learning and Educational Support
University of Guelph
Email: info@OpenEd.uoguelph.ca
Main Office: 519-767-5000
Required fields are indicated by .