2010804
-
Strategic Leadership and Employee Engagement
10218781

Course Description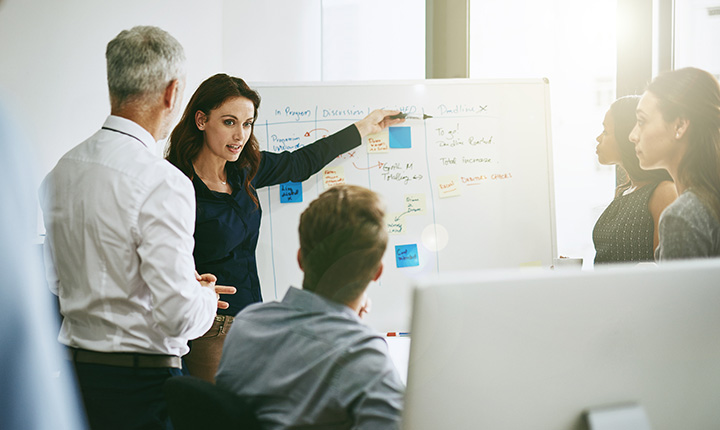 Employee engagement is vital to the success of an organization, and sound leadership is central to engendering this. This course focuses on how to strategically use leadership styles and techniques that promote employee engagement to enhance the resilience, productivity, and effectiveness of your organization, team, and individual employees.
Learning Outcomes
On successful completion of this course, you will be able to:
Model the principles of employee engagement to build and/or participate in productive, effective, and engaged teams.
Introduce leadership practices that involve employees in a meaningful way and achieve higher levels of commitment and performance.
Explore the fundamental causes of poor performance, workplace stress, and employee mismanagement.
Examine and evaluate your organization's strength and resilience, determining new ways to spearhead continuous improvement.
Use engagement strategies to strategically lead programs, projects, teams, groups, and individual employees.
Practice 'Appreciative Leadership' to build increasingly high functioning and motivated teams and individuals.
Assess your personal level of engagement, identifying new ways to regularly engage others in a similar process.
Course Topics
The course topics include:
Importance of Employee Engagement
Role of Leaders in Employee Engagement
Different Leadership Styles and the Impact on Employee Engagement on Motivation and Performance
Appreciative Leadership
Strategies to Actively Engage Employees and Improve Performance
Building a Productive and Resilient Team
Cultivating a Healthy Organization Culture and Work Relationships
Conflict Resolution
Courageous Conversations
Self-Management
Applies Towards the Following Certificates