3101013
-
Computer Assisted Drafting II
15952768

Course Description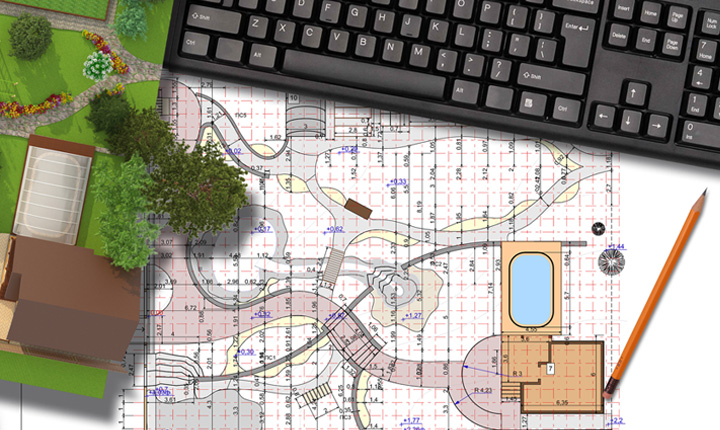 Clearly communicate the intentions and complexities of your landscape designs to your clients and contractors. Explore the many facets of DynaSCAPE software—including the ability to customize with personalized title blocks, figures and logos.
By polishing your computer technologies and software skills, you will be able to work efficiently and effectively to produce presentation-quality landscape plans.
Learning Outcomes
Upon successful completion of this course, you will be able to:
Produce professional presentation quality plans with emphasis on organization and project layout
Develop text shortcuts for use within DynaSCAPE
Customize DynaSCAPE toolboxes, modes and figure database
Create new figures that can be used in future projects
Create a professional looking plant catalogue and material list suitable for presentation to a client
Create tailored drawings with custom title blocks and logos
Develop elevation and section views from a plan view
Course Topics
DynaSCAPE Basics Review
Working with Text
Customizing DynaSCAPE Hatches, Figures and Patterns
Prototypes, Custom Title Blocks and Logos, Inserting Raster Images
Scaling Raster Images, Using Bearings, Importing AutoCAD
Construction Detail Plans and Landscape Plan Sets
Additional Requirements
This course is intended for adult learners who are at least 18 years of age.
You can expect to spend 8 to 12 hours per week to complete the course content, readings, activities, discussions and assignments.
Students required to purchase the student edition of DynaSCAPE landscape design software, approximately $125 (CA).
Computer Assisted Drafting I and Computer Assisted Drafting II complete an area of focus in Computer Assisted Drafting.
Prerequisite: Computer Assisted Drafting I must be successfully completed prior to enrollment in Computer Assisted Drafting II.
Do not enrol in this course if you have successfully completed Computer Assisted Drafting ll (310-0044).
Assessment
| Assessment Item | Weight |
| --- | --- |
| Participation | 20% |
| Assignments | 35% |
| Final Assignment | 45% |
| Total | 100% |
Please note that the course assessment is subject to change.
Technical Requirements
You are responsible for ensuring that your computer system meets the necessary system requirements. Use the browser check tool to ensure your browser settings are compatible and up to date (results will be displayed in a new browser window).
*Course details are subject to change.
Required fields are indicated by .