3101030
-
Ecology of Gardens and Landscapes in an Urban Environment
15952892

Course Description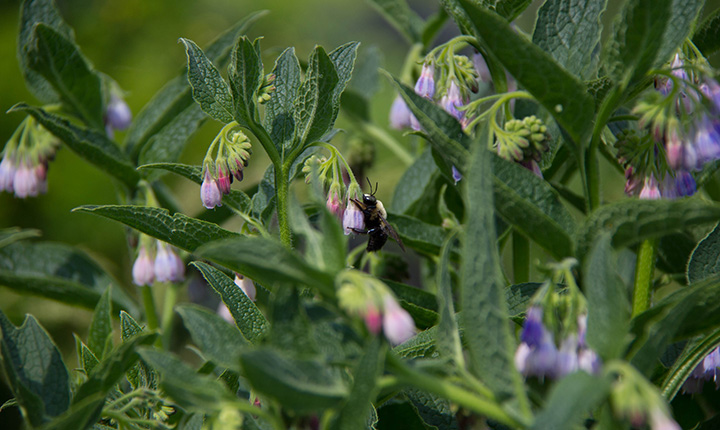 Examine the interactions between abiotic (soil, water) and biotic (plant, animal) networks in urban gardens and green spaces. Diversity in urban landscapes is critical to supporting healthy ecosystems. The impact of human activities and management practices on plants and animals in the urban landscapes will be identified along with strategies and techniques to restore and rehabilitate urban landscapes
Urban community gardeners, co-operative associations, municipal planners and environmental advocates wishing to identify the potentials and constraints for gardens in the urban environment are well-suited participants for this course.
Learning Outcomes
Upon successful completion of this course, you will be able to:
Demonstrate the principles of ecology in a natural system and be able to evaluate and apply the principles, and allied ideas, to the urban environment
Identify and recognize preconceptions, and explore new ideas and ways of thinking of landscapes in the urban environment
Explore the principles of ecology and allied ideas, and apply these principles to analyze an urban environment, comparing and contrasting it to a natural system
Assess the current status of your urban environment and formulate a personal theory of the future of our cities
Synthesize your ideas and findings in a creative way to share your understandings with others
Course Topics
Introduction and Concepts
Ecological Principles
Before Us....
Urbanicity
Urban Ecology
Gardens and Landscapes in the City
The Impact of "Green" on Urban Ecology
Who are the Players?
The Importance of "One"
We Can't Go Back....
Destroying Paradigms
The Natural City
Assessment
| Assessment Item | Weight |
| --- | --- |
| Assignments - Part 1 to 4 (10% each) | 40% |
| Discussions | 15% |
| Final Project | 40% |
| Glossary Contributions | 5% |
| Total | 100% |
Please note that the course assessment is subject to change.
Sponsoring Partners
Technical Requirements
You are responsible for ensuring that your computer system meets the necessary system requirements. Use the browser check tool to ensure your browser settings are compatible and up to date (results will be displayed in a new browser window).
*Course details are subject to change.
Required fields are indicated by .