2240000
-
Marketing & Communications in the Equine Industry
17950

Course Description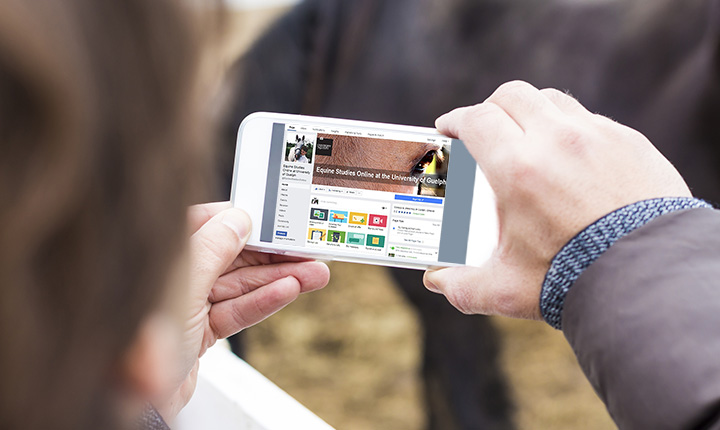 Marketing and communications are an essential part of a healthy business plan. Marketing covers a wide variety of activities which will help you sell your company's product and services. In this course, students will examine customer needs, conduct market research, explore competitors, develop a brand, develop skills to build customer relationships, explore a variety of marketing channels and tools, and create marketing content to help you sell your products and services to your ideal customers. This course focuses on the dynamic equine industry using a variety of examples to reflect the industry's diversity. Key points discussed will help you to develop effective marketing and communication strategies for your equine business.
Students do not need to own a business to participate in this course. The instructor will provide you with examples, scenarios and case studies for a variety of businesses in the equine industry.
Learning Outcomes
By the end of the course, the learner should be able to:
Develop an informed marketing strategy that influences the target market for your equine business;
identify a target market based on demographics, geographic, psychographic, and customer behaviour data;
Develop an effective communication message that differentiates your business in the equine industry;
Explore and apply cost-effective and innovative marketing channels and tactics to reach a target market and promote your equine business;
Conduct market research using primary and secondary research methods and make informed marketing decisions;
Examine the use of brand elements suitable to promote equine businesses and discuss principles of managing a brand effectively.
Course Topics
Introduction to marketing and your role in marketing your business
Marketing goals and strategies to achieve them
Customer and competitor profiles
Target market and audience
Communications
Branding
Public relations
Traditional marketing
Digital marketing
Social media marketing
Event marketing
Is my plan working?: data, metrics and evaluation
Additional Requirements
This course is one of the courses offered in the Certificate of Equine Business Management which we suggest you complete as a series of courses:
Equine Business Management - Fall semester
Marketing and Communications in the Equine Industry - Winter semester
Equine Business Finance and Risk Management - Summer semester
Students may take the courses in any order. This course is designed for the adult learner, at least 18 years of age.
Assessment
| Assessment Item | Weight |
| --- | --- |
| Focused Discussions | 15% |
| Case Studies | 35% |
| Media Release | 15% |
| Guest Speaker Discussion | 10% |
| Marketing Campaign | 25% |
| Total | 100% |
Note:
You do not need access to a horse or own your own horse, to participate and be successful in this course. You do not need to currently own your business to learn marketing strategies.
You can expect to spend 6 - 10 hours per week to complete the course material, discussions and assignments. Plan to be on the course website at least three to five times per week to keep up-to-date and on schedule with weekly readings, activities, and class discussion.
Do you have more questions? Visit our program page Frequently Asked Questions or send us your questions by completing the Request Information contact form.
Applies Towards the Following Certificates
Technical Requirements
You are responsible for ensuring that your computer system meets the necessary system requirements. Use the browser check tool to ensure your browser settings are compatible and up to date (results will be displayed in a new browser window).
*Course details are subject to change.
Enrol Now - Select a section to enrol in
Required fields are indicated by .