2600102
-
The Coach Approach
17962

Course Description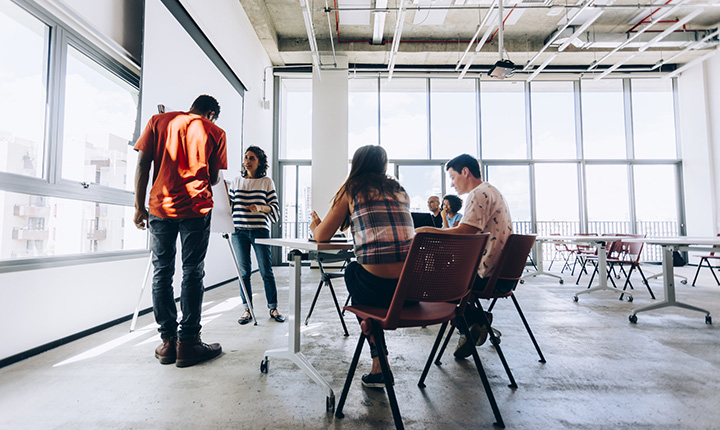 All team members require basic communication skills in order to support a coaching culture. Participants will learn how to communicate using a coaching framework. You will practice your coaching skills with your peers while receiving feedback to assist you in building your coaching skills.
Learning Outcomes
Upon successful completion of the course, students will be able to:
Describe key aspects of Employee Performance Management Cycle in a Coaching Culture
Offer positive and developmental feedback in an effective manner
Articulate performance expectations for employees in a behavioural and measurable manner
Carry out an effective conversation using the COACH© Model in unionized & non-unionized environments
Analyze your own coaching skills (active listening, open ended questions)
Respond appropriately to emotion in coaching conversations
Analyze how the "coach approach" is linked to accountability, engagement, productivity and progressive discipline
Course Topics
Masterful Coaching
Being a Coach
Coaching Conversations
Authentic Communication
Authentically You
Real Change
Coaching and Learning
Theory into Action
Sample Careers
After completing the Coaching for Leadership Certificate program, you will be able to coach employees in achieving their performance goals and identify areas for further development. If you are a human resources (HR) professional, coaching is a skill set that will make you more marketable for jobs/roles within the Human Resources profession.
Assessment
Discussion Participation - 15%
Create a Competency called "Working in a Respectful Environment" - 10%
Journal Reflections regarding the Weekly Activities - 15%
Case Study: Carnegie Industrial: The Leadership Development Centre - 25%
Coaching Development Plan - 15%
Coaching Demonstration - 20%
Total - 100%
Sponsors
College: College of Business and Economics
Department: Open Learning and Educational Support
Applies Towards the Following Certificates
Technical Requirements
You are responsible for ensuring that your computer system meets the necessary system requirements. Use the browser check tool to ensure your browser settings are compatible and up to date (results will be displayed in a new browser window).
*Course details are subject to change.
Required fields are indicated by .