3100000
-
Cultural Practices for Plants
17966

Course Description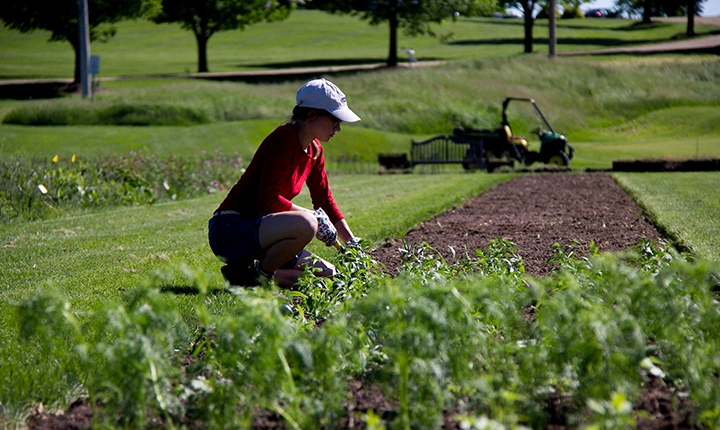 This course provides an overview of plant anatomy and physiology and explores a variety of plant care and plant growth concepts. Topics include plant form and function, soil management, insects, disease plus weed management practices. The growing requirements and cultural practices for trees and shrubs are identified and discussed which include fertilizing, pruning and control options for pests.
Designed For
Learners wishing to enhance their understanding of basic plant anatomy and physiology and how it applies to plant health and growth.
Learning Outcomes
Upon successful completion of this course, students will be able to:
Demonstrate an understanding of the components of plant taxonomy
Differentiate and utilize basic terminology to describe plant parts
Apply the basics of plant identification using botanical keys and herbaria
Investigate how various environmental factors and conditions influence desired plant growth
Recognize and identify the two sources of health problems in herbaceous and woody plants – plant diseases/disorders and problems caused by pests
Course Topics
Plant Anatomy and Physiology: An introduction to plant cells and tissues, the stages of plant growth, and how plants relate to the environment.
Soils: An introduction to soil components and management practices, including a discussion on nutrients, soil fertility and fertilizers.
Arboriculture: An overview of tree care including selection, planting methods, pruning techniques, when to fertilize or not, and common environmental disorders.
Diseases, Disorders and Insects: A discussion of the systematic approach to diagnose plant problems. Common insects, diseases and disorders are described.
Weed Control: Weed life cycles and weed control methods (preventative, cultural, mechanical, biological and chemical) are discussed.
Additional Requirements
This course is a required core course within The Horticulturalist Certificate.
Assessment
| | |
| --- | --- |
| Assessment | Weight |
| Online Discussions | 30% |
| Assignments (3) | 60% (20% each) |
| Online Quiz | 10% |
*Grading scheme is subject to change.
Applies Towards the Following Certificates
Enrol Now - Select a section to enrol in