3100002
-
Landscape Design I
17970

Course Description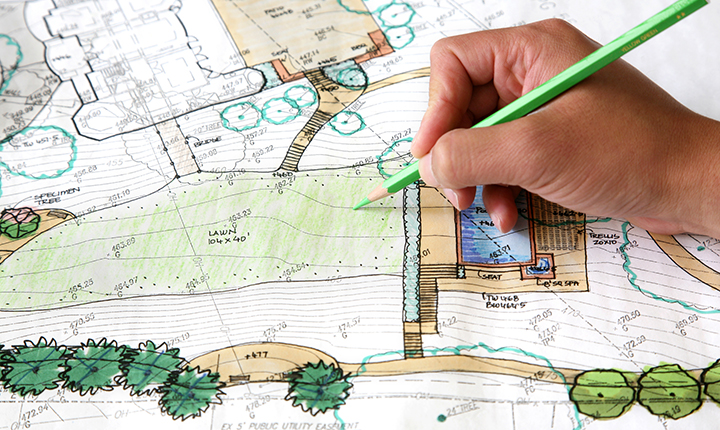 This course provides an overview of the guiding principles of landscape design via the study of historical influences on modern garden design. Students are expected to create attractive and functional landscapes supported by skills learned in graphic techniques, planting and 'hard landscape' arrangement and design. Understanding site design problems will be enhanced by using the Design Process, a method of accumulating client and site information. Students will be required to apply the Design Process extensively for assignments within this course. An understanding of how to deal with site problems and client 'design programs/needs', along with creating quality design solutions, is the overall goal of the course.
Note: Please note that when you register for this course you will be sent a list of drafting supplies which are recommended in order to be able to complete the course assignments. These supplies are not included in the tuition.
Designed For
Individuals looking to develop skills to design both aesthetically pleasing and functional residential, commercial and similar small-scale landscapes.
Learning Outcomes
By the end of the course, the learner should be able to:
Outline the steps of the landscape design process;
Identify a variety of landscape design styles from visual aids, placing them in their historical context;
List and use the principles of landscape design;
Combine different types of plants, and other landscape materials and structures, to create an attractive, functional, user-friendly environment;
Evaluate and identify the design requirements of a residential landscape, choose appropriate plant material and structures, and arrange these landscape components appropriately; and
Effectively draw simple residential landscape plans, and to sketch proposed landscape layouts.
Course Topics
Design Process and History of Landscape and Gardening
Site Analysis and Ares, Rooms and Circulation
Hardscape: Walks, Paths, Patios, Decks, Walls, Fences and Steps/Ramps
Outdoor Rooms
Design Principles
Physical Qualities of Plants
Selecting Plant Materials
Garden Styles
Statuary and Garden Ornamentation
Public and Private Landscapes
Common Design Problems and Mistakes
Assessment
| Assessment Item | Weight |
| --- | --- |
| Discussion Participation | 10% |
| Assignments (3 x 30%) | 90% |
| Total | 100% |
Applies Towards the Following Certificates
*Course details are subject to change.
Required fields are indicated by .