3100005
-
Designing the Landscape
17976

Course Description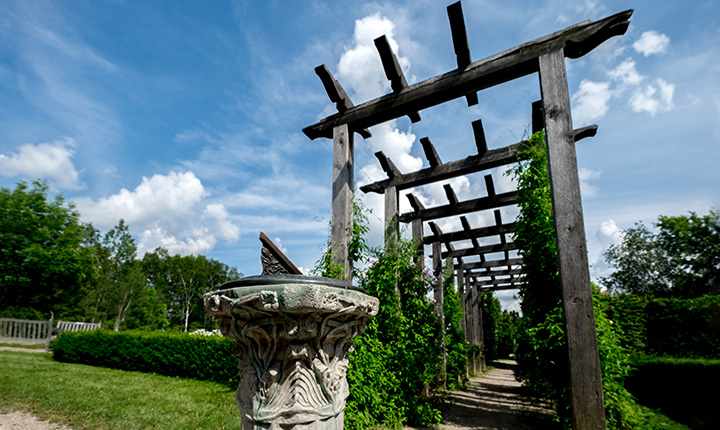 This is an introductory landscape design appreciation course that is designed to raise your awareness and understanding of the critical components of landscape design. You will develop an analytical 'eye' for design styles, landscape structures, and the use of building and plant materials. You will also develop a "design vocabulary" that will help you articulate key concepts of landscape design. By the end of the course students will be able to talk in an informed manner about landscape design.
Note: Designing the Landscape does not provide drawing/presentation skills needed to create landscape designs. To learn graphic techniques and design principles, see Landscape Design I and II.
Designed For
Landscape practitioners and gardeners with a broad spectrum of experience and knowledge, wishing to improve their landscape design appreciation skills.
Learning Outcomes
By the end of the course, the learner should be able to:
Summarize and compare the many aesthetic, functional and sustainable factors that are a part of meaningfully designed landscapes;
Expand and combine their knowledge of the many components of designed landscapes;
Critique residential and commercial landscapes effectively via recognized standards of meaningful design; and
Distinguish and compare established graphic symbols and styles that illustrate design intentions,
Course Topics
Purpose, benefits and vocabulary of landscape design
Factors affecting landscape design
Landscape graphics
Ingredients of landscape design
Tools of Landscape Design
Recipe for Landscape Design
Assessment
| Assessment Item | Weight |
| --- | --- |
| Discussions (6 x 5%) | 30% |
| Assignment 1: Critique | 10% |
| Quiz 1 | 10% |
| Assignment 2: Landscape Drawing Critique | 10% |
| Quiz 2 | 10% |
| Quiz 3 | 15% |
| Assignment 3: Site Plan Proposal | 15% |
| Total | 100% |
Applies Towards the Following Certificates