3100007
-
Nursery Production
17980

Course Description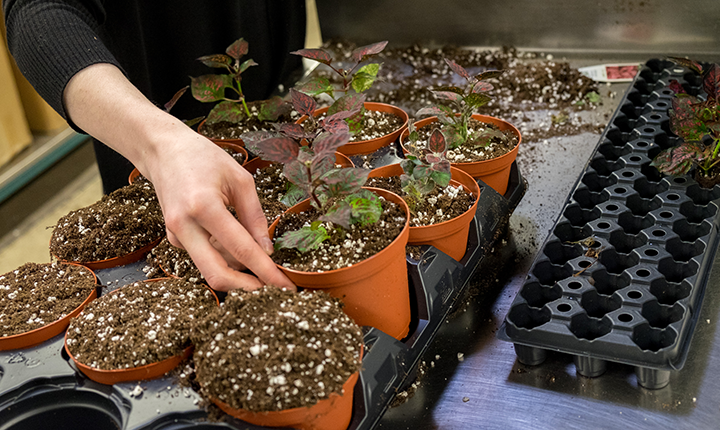 The course emphasizes "how-to" skills in growing landscape nursery plants. Extensive video illustrates production practices that are generally representative of those in much of North America. The text highlights some of the principles of nursery production practices and gives additional detail on many aspects of production. The purpose of this course is to provide an overview of both container and field production practices for landscape nursery stock.
In different parts of North America, nursery production practices are not identical. There is often more than one method, technique or piece of equipment to accomplish a particular task. Climate, plant species, generational past practices and regional preferences are some of the factors that play a role in altering aspects of production. In spite of the diversity among regions and individual nurseries, the general principles of production are similar.
Learning Outcomes
By the end of this course, the learner should be able to:
Assess the need for different production techniques for growing nursery stock;
Describe the types of equipment used for various aspects of both container and field production of nursery stock;
Select the most appropriate systems for reducing negative root growth patterns or nursery stock; and
Compare overwintering techniques that best enable nursery plants to thrive.
Course Topics
Nursery Production, Layout and P. House Construction
Growing Medium and Potting
Cultural Practices for Container Production
Winter Protection
Shipping and Loading
Pot-in-Pot Production
Soil Preparation and Planning
Cultural Practices for Field Production
Cultural Practices for Field Production Continued
Grading and Harvesting
Cold Storage
Shipping, Equipment Storage and Repairs, Office
Assessment
| Assessment Item | Weight |
| --- | --- |
| Group Discussion Participation | 50% |
| Test 1 | 25% |
| Test 2 | 25% |
| Total | 100% |
Applies Towards the Following Certificates