3100012
-
Growing Plants
17990

Course Description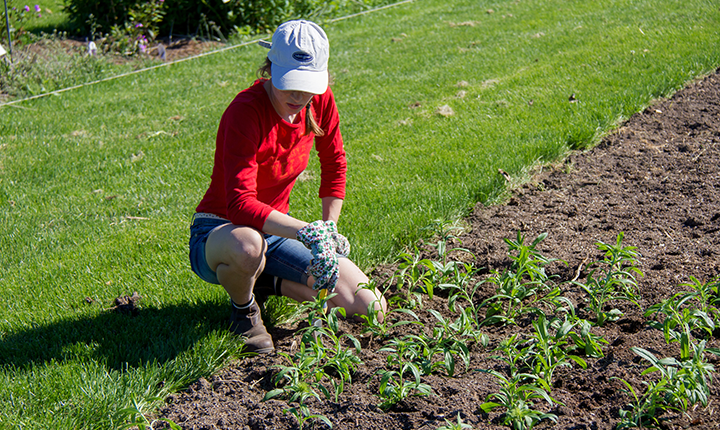 This course covers production practices for fruits and vegetables and provides an introduction to managing cool-season turfgrasses. Plant propagation techniques, including seed, division and cuttings are discussed, as well as the selection and maintenance of plants in the water garden.
Designed For
Learners wishing to improve their horticultural skills.
Learning Outcomes
Upon successful completion of this course, students will be able to:
Distinguish desired growing requirements of common vegetable and fruit crops
Identify and apply crop specific cultural practices and pest management strategies to urban crops
Compare turfgrass management maintenance levels and propose site specific turfgrass cultivars, cultural practices and pest management strategies
Compare sexual and asexual propagation techniques and select appropriate plant propagation techniques for herbaceous and woody plant material
Evaluate pond ecosystems and water plant communities and create balanced pond ecosystems through appropriate plant selection and cultural practices
Course Topics
Vegetable Production
Fruit Production
Turfgrass Management
Plant Propagation
Water Plants
Additional Requirements
This course is a required core course credit within The Horticulturalist Certificate.
Assessment
| | |
| --- | --- |
| Assessment | Weight |
| Online Discussions (2) | 20% (10% each) |
| Assignments (3) | 50% (20%, 10%, and 20%) |
| Quizzes (2) | 30% (15% each) |
*Grading scheme is subject to change.
Applies Towards the Following Certificates
Enrol Now - Select a section to enrol in