3100014
-
Business Management Principles
17994

Course Description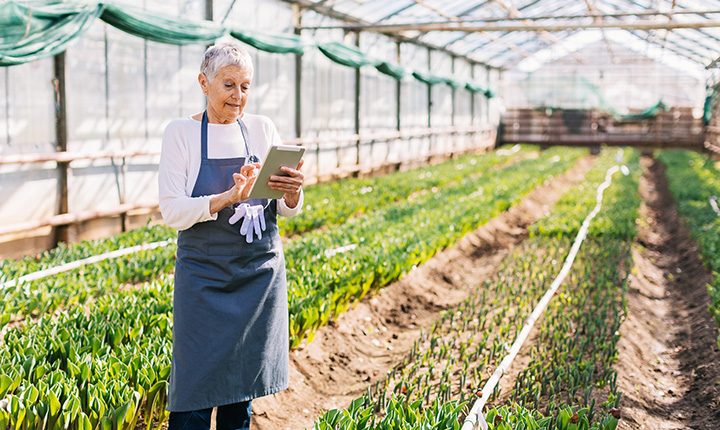 This course is oriented to the entrepreneur and looks to provide the student with the necessary skills to get a small business underway. While tailored specifically to the horticulture/landscaping industry, all students who are thinking of starting their own business may use this course. Most aspects of being a business owner are explored from the initial plan up to retirement.
Designed For
Horticulture, turf and landscape personnel interested in maintaining financially viable operations.
Learning Outcomes
Upon successful completion of this course, students will be able to:
Prepare a business plan
Demonstrate the basics of bookkeeping
Prepare budget and forecasting statements
Implement production / inventory management tactics
Summarize business financing options
Produce marketing strategies
Analyze the implication of taxes
Forecast and develop business strategies to sustain and grow a landscape design company
Course Topics
What is an Entrepreneur, The Business Plan, Legal Forms of Business
Key components of a Business Plan
Bookkeeping, Balancing your Cheque Book, Income and Expenses, Accounting vs. Bookkeeping
Budgeting and Forecasting
Building Relationships, Sales Process
Production and Inventory Issues, Inventory Policy, JIT
Marketing, The Marketing Plan, Positioning
Understanding Cash Flow, Alternatives to Financing
Financial Statements and Analysis
Types of Financing and Financing Options
About Taxes, Source Deductions, Sales Taxes
Exit Strategies, Expansion, Planning for the Future
Additional Requirements
This course is a required core course within the Creating Landscapes Certificate, Sustainable Urban Horticulture Certificate and Growing Plants for Profit Certificate. This course is an elective course within the Sustainable Urban Agriculture Certificate.
Assessment
| | |
| --- | --- |
| Assessment | Weight |
| Online Discussions | 20% |
| Business Cases (5) | 50% (10% each) |
| Assignments (2) | 30% (25% and 5%) |
*Grading scheme is subject to change.
Applies Towards the Following Certificates