3100023
-
Introduction to Landscape Construction
18010

Course Description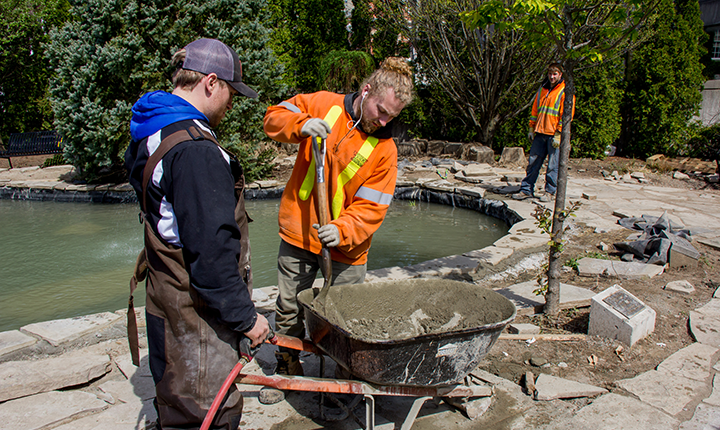 This course focuses on the properties and uses of landscape construction materials. It is critical to remember that site design and landscape construction techniques are interdependent. The characteristics and methods of installation and resulting maintenance requirements of particular materials often have significant design implications. These implications can include site function and durability, meeting intended use of features on site and associated construction costs.
Designed For
Home gardeners and landscape practitioners looking for insight into the construction practices of residential landscapes.
Learning Outcomes
By the end of the course, the learner should be able to:
Identify construction practices that connect design goals to proper landscape construction techniques;
Explain the process of building a landscape and what documents and drawings are important when undertaking a landscape construction project;
Identify what building materials work best for common landscape projects and what basic construction techniques you should consider;
Learn how topography and contours influence and effect landscape construction and outdoor environments; and
Distinguish how to install planting material to ensure good health and plant survival.
Course Topics
Introduction to Landscape Construction
Documents Used in Landscape Construction
Process for Installing a Landscape
Grading and Drainage in the Landscape
Paving Materials in the Landscape
Fences and Decks
Retaining Walls
Installing Plant Material
Estimating and Costing for Construction
Assessment
| Assessment Item | Weight |
| --- | --- |
| Assignment 1: Detail Library | 30% |
| Assignment 2: Online Quiz | 15% |
| Assignment 3: Materials Project A | 20% |
| Assignment 3: Materials Project B | 20% |
| Discussion Participation | 15% |
| Total | 100% |
Applies Towards the Following Certificates
*Course details are subject to change.
Required fields are indicated by .