3100024
-
Greenhouse Management
18012

Course Description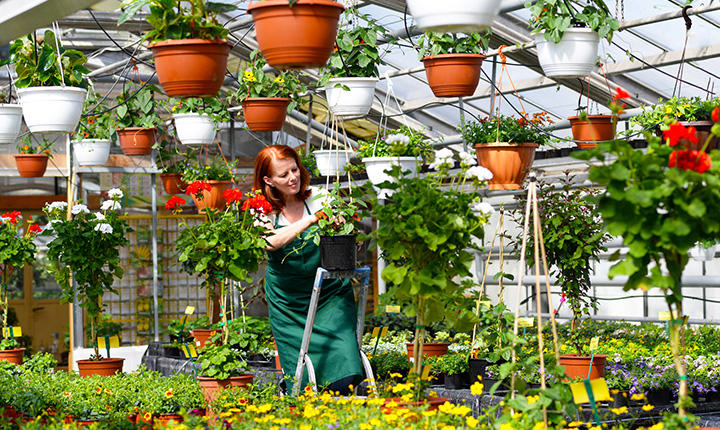 This course focuses on the various ways that greenhouse growers control the environment and growing conditions for plants (both ornamental and crop). Students will develop a solid understanding of the delicate greenhouse environment and the many factors that go into ensuring success in growing plants.
Designed For
Nursery and greenhouse personnel interested in effectively growing healthy crops while generating financial return.
Learning Outcomes
By the end of the course, the learner should be able to:
Comprehend how plants in a closed environment respond to and use the environmental elements of light, temperature, carbon dioxide, water and humidity;
Summarize and describe common greenhouse design features and the materials used to build them;
Distinguish the various types of environmental control systems used in closed environments and be able to apply this knowledge to design basic manual or automated environmental control systems;
Apply fertilizing techniques in a closed environment system;
Calculate and analyze energy losses in a greenhouse and be able to describe remediation solutions; and
Identify the most important greenhouse pests and diseases and be able to apply remediation techniques.
Course Topics
The Greenhouse Environment
Greenhouse Water and Irrigation
Structures
Fertility
Insect Control
Greenhouse Disease
Greenhouse Heat Loss
Greenhouse Computers
Automation
Post Harvest Horticulture
Assessment
| Assessment Item | Weight |
| --- | --- |
| Grow Tomatoes Project | 20% |
| Case Studies (2 x 15%) | 30% |
| Quizzes (2 x 25%) | 50% |
| Total | 100% |
Applies Towards the Following Certificates
*Course details are subject to change.
Required fields are indicated by .