3100025
-
Alternative Land Use Practices for Sustainable Landscapes
18014

Course Description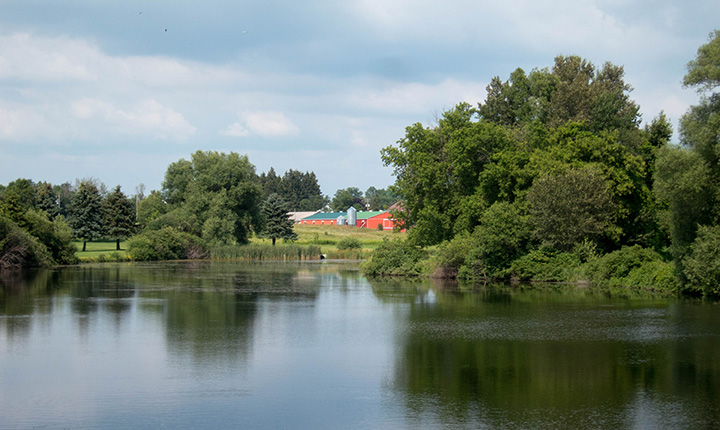 In our day-to-day lives we consume goods and enjoy services. We must continue to grasp the realization that that all our consumables are derived one way or the other from natural resources such as, the soil (land), water, air, vegetation, wildlife, solar energy etc. The earth is a system where resources are intimately connected. It's essential to recognize the linkage between land and water resources and associated environmental problems such as degradation, desertification, contamination of water resources, falling water table, coral reef destruction, global climate change, diminished wetlands, species extinction, ozone layer depletion, and rising atmospheric carbon dioxide levels impacting the system. This course will give you the opportunity to explore important principles of sacred resource management strategies designed to obtain sustainability through political, social, economical and environmental solutions. Your attention will also be drawn to current Ontario provincial regulations such as the Nutrient Management Act and also the intended Water Quality Act.
Designed For
The course is designed to appeal to a wide audience of people who have a common interest in their surrounding environment and its health; landowners who think 'out of the box', innovative farmers, small-scale producers and landscape designers.
Learning Outcomes
By the end of the course, the learner should be able to:
Discuss Canadian and Global perspectives of the trend towards the destruction of resources;
Explain the consequences of human-induced impacts on land and water resources from a Canadian and a Global perspective;
List and expand on defining environmental problems associated with land and water resources;
Define the term 'sustainability' within the context of land and water resources;
Explain the basics of agroforestry and the desired outcomes of agroforestry; and
Demonstrate awareness of remedial measures, land-use management strategies and provincial legislation (Ontario) related to land and water resources.
Course Topics
Recent Statistics and Trends on Global Land and Water Resources
What is An Ecosystem? The Importance of Maintaining Alternative Land-Use Practices for Ecosystem Health and Prosperity
Soil Ecology
Water Resources, Source Water Protection Act and Proposed Water Quality Act
Canada's Land Resources
Soil Management
Nutrient Management and the Act
Alternative Land-Use Practice Principles
Intercropping
Windbreak Systems
Silvopasture
Riparian Buffer System
Assessment
| Assessment Item | Weight |
| --- | --- |
| Quizzes (4 x 10%) | 40% |
| Term Paper | 40% |
| Discussion Participation | 20% |
| Total | 100% |
Applies Towards the Following Certificates
*Course details are subject to change.
Required fields are indicated by .