3100041
-
Presentation Styles - Extend Your Graphic Skills
18016

Course Description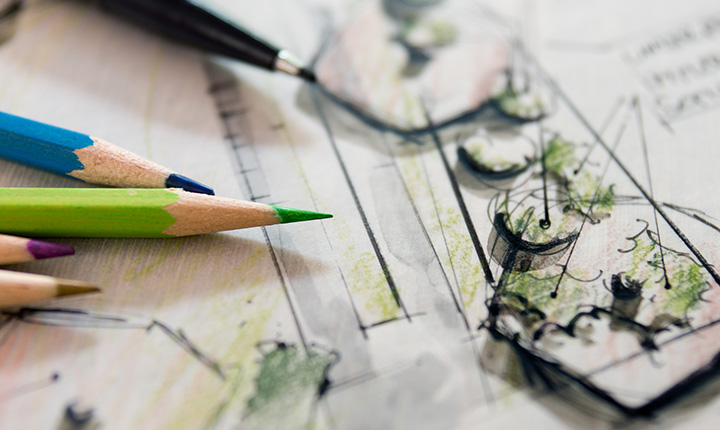 Exploring and extending skills in graphic communications is the primary goal of this course. Practice and continue to develop graphic techniques in plan, section and elevation drawings critical for landscape design students. New techniques for communicating design ideas will also be introduced such as axonometric drawings and the use of colour in presentations.
Learning Outcomes
By the end of the course, the learner should be able to:
Draw Axonometric projections;
Create one and two-point perspectives;
Demonstrate effective shading techniques;
Colour plans to achieve the transfer of information; and
Illustrate basic components of a Landscape Plan.
Course Topics
Communications, Lettering and Numbering
Sketching, Drawing and Scale
Plants, Hardscape and Water
People, Vehicles and Buildings
Elevations and Sections
Projections and Perspectives
Layout and Hierarchy
Shading and Shadowing
Colouring 101
Final Project
Additional Requirements
Pre-requisite(s): Completion of the Creating Landscapes Certificate.
Assessment
| Assessment Item | Weight |
| --- | --- |
| Weekly Exercises (11 x 5%) | 55% |
| Discussion Participation (5 x 3%) | 15% |
| Final Project | 30% |
| Total | 100% |
Applies Towards the Following Certificates
*Course details are subject to change.
Required fields are indicated by .