3100043
-
Advanced Plant Identification Techniques
18020

Course Description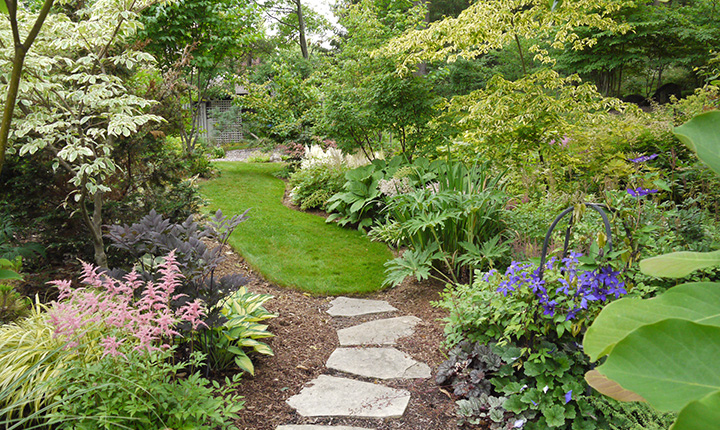 Advanced Plant ID is a hands-on, in depth study of plants in the landscape. Sections on leaf characteristics, floristics, winter twigs, ferns, ornamental grasses and weeds are included. Expanding on the introductory course, this course discusses leaf tips, bases and margins; floral formulae and floral diagrams. A more concentrated study of botanical keys is made giving students the opportunity to create a formal key. Complex plants, including ferns, grasses and leafless twigs are discussed with a focus on key species in each group. Throughout the course, students will collect specimens, create a herbarium collection, and carry out physical assays and plant assessments along with many optional activities designed to support the course material.
Designed For
This course is designed for everyone; home gardeners, landscape professionals, Master Gardeners and anyone else who wants a deeper understanding of plant taxonomy, systematics and identification.
Learning Outcomes
By the end of the course, the learner should be able to:
Draw upon all of the information you learned in the Introduction to Plant Identification course to recognize characteristics used for advanced plant identification;
Describe and apply more complex tools such as floral formulae and diagrams, botanical keys, and herbarium techniques;
Prepare and preserve standard herbarium specimens and use them as a tool for plant identification;
Describe the morphologic characteristics of winter twigs of woody plants and explain their location and function; distinguish winter twigs of woody plant genera using site recognition and dichotomous keys; and
Describe the structures, reproduction, and life cycles of ferns and fern allies, grasses, and weeds and use this knowledge to identify unknown species.
Course Topics
Review the basic principles of plant identification techniques
Herbarium Techniques
Twigs: The Angiosperms and the Gymnosperms
Ferns and Fern Allies
Grasses
Weeds
Additional Requirements
Pre-requisite(s): Completion of the Horticulturist Certificate.
Assessment
| Assessment Item | Weight |
| --- | --- |
| Assignment 1: Twig Development | 10% |
| Assignment 2: Dichotomous Key | 10% |
| Assignment 3: Herbarium Specimen | 20% |
| Assignment 4: Square Meter | 10% |
| Graded Discussion | 5% |
| Quizzes (5 x 9%) | 45% |
| Total | 100% |
Applies Towards the Following Certificates
*Course details are subject to change.
Required fields are indicated by .