3100044
-
Computer Assisted Drafting II
18022

Course Description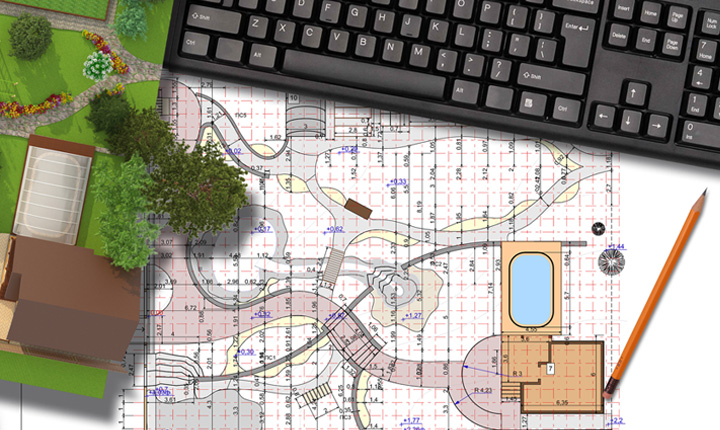 When communicating the complexities of a landscape design to a client or contractor it is imperative that design intentions are clearly illustrated. This course will give students the knowledge and skills on how to use computer technologies and software (DynaSCAPE©) to best illustrate design expectations. By exploring the many facets of DynaSCAPE©, including the ability to customize with personalized titleblocks, figures, and logos, students can work effectively and quickly to produce professional presentation quality landscape plans – a cost efficient benefit.
Learning Outcomes
By the end of the course, the learner should be able to:
Produce professional presentation quality plans with emphasis on organization and project layout;
Develop text shortcuts for use within DynaSCAPE©;
Customize DynaSCAPE© toolboxes, modes and the figure database;
Create new figures that can be used in future projects;
Create a professional looking plant catalogue and material list suitable for presentation to a client;
Create tailored drawings with custom title blocks and logos; and
Develop elevation and section views from a plan view.
Course Topics
DynaSCAPE Basics Review
Working with Text
Customizing DynaSCAPE Hatches, Figures and Patterns
Prototypes, Custom Titleblocks and Logos, Inserting Raster Images
Scaling Raster Images, Using Bearings, Importing AutoCAD
Construction Detail Plans and Landscape Plan Sets
Additional Requirements
Pre-requisite(s): Completion of the Creating Landscapes Certificate.
Assessment
| Assessment Item | Weight |
| --- | --- |
| Participation | 20% |
| Assignments | 35% |
| Final Assignment | 45% |
| Total | 100% |
Applies Towards the Following Certificates
*Course details are subject to change.
Required fields are indicated by .