3100045
-
Treating Pests and Diseases in Horticulture Using Integrated Pest Management (IPM)
18024

Course Description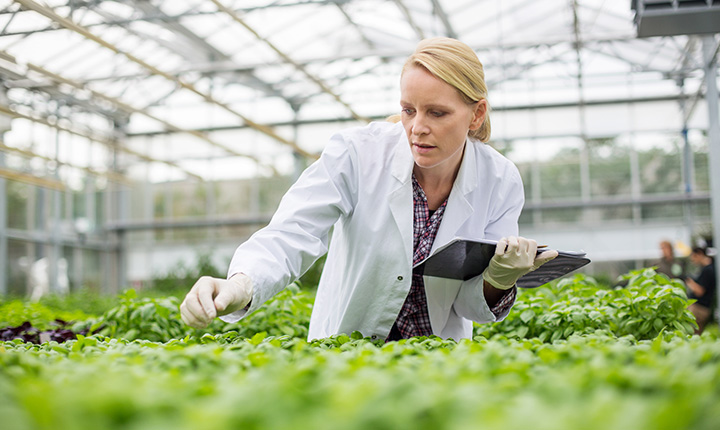 Newer environmentally friendly methods of treating pests and disease are at the forefront of discussion in horticulture. Reducing chemical use is critical in today's highly regulated landscape industry. The focus of this course is to recognize and classify common pests and diseases in the home landscape and understand what Integrated Pest Management (IPM) practices will work best in treating these issues. IPM as a cost effective pest and disease program will also be discussed.
Designed For
Landscape practitioners and gardeners wishing to gain plant protection skills using IPM including :
Landscape company employees

Parks and recreation staff

Institutional grounds staff

Naturalists

Urban gardeners

Environmental advocates
Learning Outcomes
By the end of the course, the learner should be able to:
Apply the theory, concept and purpose of Integrated Pest Management (IPM) into a practical application that uses knowledge of the plant and pest to create environmentally sound solutions to manage pests in the garden;
Develop a base knowledge the different pest groups and how they affect their host plants;
Employ various Monitoring Techniques in Order to proactively manage garden pests;
Apply a diagnostic process to identify the primary cause of a plant problem;
Choose from various types of and combinations of control measures for various pest problems; and
Design a custom IPM program for a specific property and then be able to formulate, defend and apply a control measure strategy for a specific pest scenario.
Course Topics
Plants and Pests
Monitoring Techniques and Action Thresholds
Diagnosis
Control Measures
Action: Putting IPM to Work
Additional Requirements
Pre-requisite(s): Completion of the Horticulturist Certificate.
Assessment
| Assessment Item | Weight |
| --- | --- |
| Quiz | 5% |
| Graded Discussions (2) | 10% |
| Plants and Pest Assignment | 25% |
| Case Study | 20% |
| Final Report | 40% |
| Total | 100% |
Applies Towards the Following Certificates