MUSC*2140
-
History of Jazz
18270

Course Description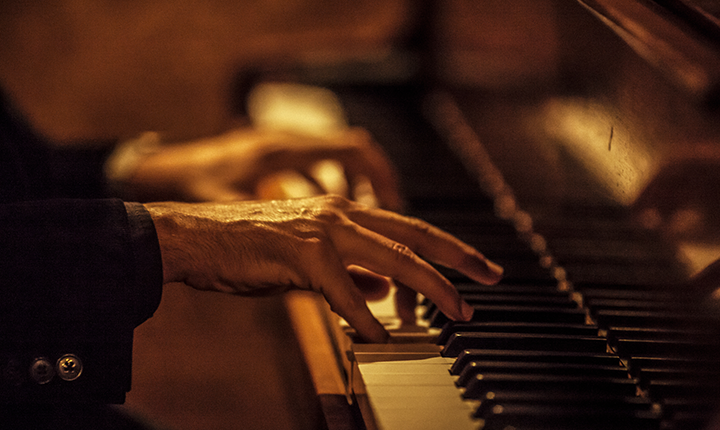 A survey of the major styles, personalities, and performances of the jazz tradition in terms of its social and cultural contexts through the examination of jazz texts and commentary, autobiographies of musicians, and recorded examples of important performances.
Learning Outcomes
By the end of the course, the learner should be able to:
Recognize and critically reflect on the various musical and social phenomena that have informed change in jazz practices, thought and contexts.
Evaluate and critically account for historiographical narratives of jazz history;
Discuss issues related to the changes in and the nature of various jazz styles and aesthetics, relationships between individual talent and social forces in the formation of jazz life, and the roles of race, technology, and commerce;
Demonstrate abilities in aurality by identifying and extracting information from selected recorded examples in the jazz repertoire, and assess the examples in terms of their stylistic representation and place in jazz history;
Evaluate the significance and socio-cultural meaning of the jazz recordings by comparing and contrasting them to other musical examples;
Extract and synthesize information and ideas from a variety of sources and express their thoughts in written formative reports and a summative evaluation;
Recognize and describe the stylistic and cultural similarities and differences between musical styles using basic technical vocabulary;
Identify and distinguish individual and group jazz styles and transformations according to regional American socio-musical practices, and their relation to various African and Latin American music's;
Recognize that transcultural practices are developed through examination of the music outside the United States, particularly jazz in Europe and Canada; and
Express professional, informed, and ethical ideas about issues addressed in the course such as racism, social, and cultural equality, and the relationship between commercialism and artistic value in late capitalist society.
Course Topics
Pre-Jazz and Early New Orleans
New York Jazz in the 1920s
Louis Armstrong
Swing: The Beginning
The Count and The Duke
Swing Era Soloists
Bebop and the Beginning of Modern Jazz
Cool Jazz and Hard Bop
Jazz Improvisation and Composition
Miles and Trane; Modes and Liberation
Fusion
The Past and the Present
Additional Requirements
Pre-Requisite(s): 2.00 credits
Assessment
| Assessment Item | Weight |
| --- | --- |
| Listening Tests (5 x 10%) | 50% |
| Midterm Reflection Report | 25% |
| Take-Home Final Exam | 25% |
| Total | 100% |
Technical Requirements
You are responsible for ensuring that your computer system meets the necessary system requirements. Use the browser check tool to ensure your browser settings are compatible and up to date (results will be displayed in a new browser window).
*Course details are subject to change.
Required fields are indicated by .