3500001
-
Sustainable Urban Crop Production
18416

Course Description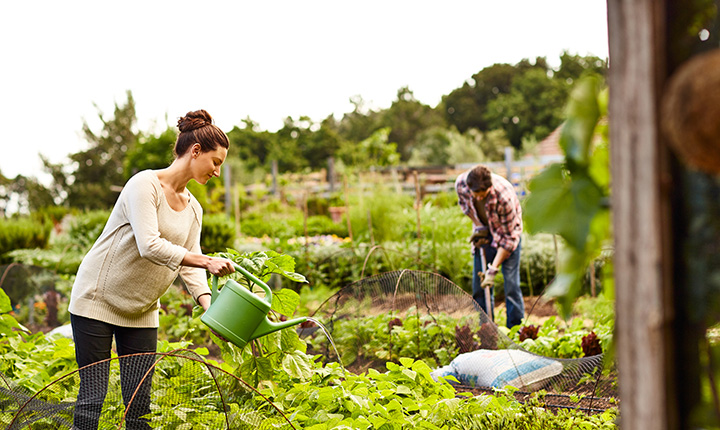 Sustainable Urban Crop Production examines the growth and development of plants used for food, as well as, the factors that affect productivity. Production practices required to grow food sustainability in typical or challenging urban environments will be highlighted along with tools, techniques, and practices to grow productive urban crops.
Designed For
Designed for urban community gardeners, co-operative associations, municipal planners, and environmental advocates wishing to identify the potentials and constraints for gardens in the urban environment.
Learning Outcomes
By the end of the course, the learner should be able to:
Describe how plant structure relates to plant function in all stages of growth;
Understand basic soil structure and chemistry, select appropriate water or soil tests and interpret professional laboratory soil and water test results;
Integrate cultural practices with environmental factors to determine the ideal growing environment for horticultural crops;
Identify the best irrigation systems to use based on environment, crop and efficient water use; and
Compare the growth requirements, health and vigour of the major plant groups such as root crops, fruits, vegetables and herbs, and select appropriate crops based on available growing environment.
Course Topics
Plant anatomy and physiology
Chemical and physical properties of soil
Sustainable soil amendments
Plant nutrition
Irrigation: Types of Irrigation, soil moisture, drainage
Environmental factors that affect growth: carbon dioxide, temperature, light, moisture
Growing crops in containers
Pest management
Assessment
| Assessment Item | Weight |
| --- | --- |
| Online Discussions (2 x 5%) | 10% |
| Quizzes (6 x 10%) | 60% |
| Assignments (2 x 15%) | 30% |
| Total | 100% |
Sponsors
Ontario Agricultural College; Department: Department of Plant Agriculture
Royal Botanical Gardens
Applies Towards the Following Certificates