CIS*6550
-
Privacy, Compliance, and Human Aspects of Cybersecurity
20130606

Course Description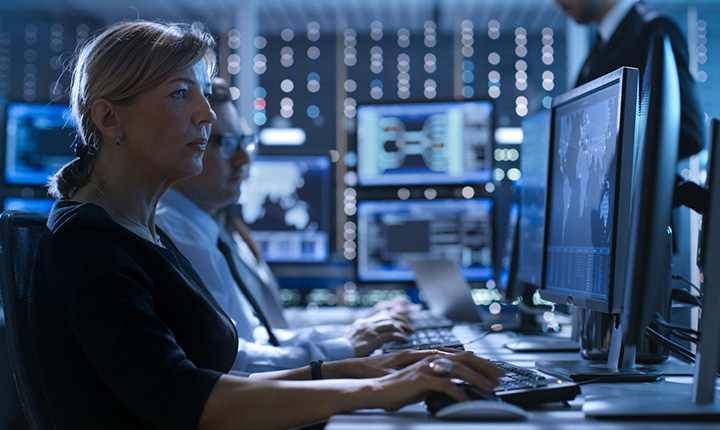 This course provides an in-depth view of the privacy, regulatory, and ethical issues surrounding cybersecurity. It covers methods of mitigating/treating privacy risks associated with emerging technologies that collect, manage, and analyze data. This course also examines data protection regulations and compliance strategies.
Learning Outcomes
Upon successful completion of this course, students will have demonstrated the ability to:
1. Identify common privacy and compliance risks associated with technologies (such as the Internet of Things) and data analytics algorithms (such as artificial intelligence and data mining);
2. Apply best practices to ensure privacy, meet regulatory requirements, and address compliance issues;
3. Analyse and integrate ethics, regulations, and best practices in various phases of data lifecycle such as collection, storage, analysis, usage, and sharing of data;
4. Design and/or implement privacy and compliance ensuring data management platform;
5. Establish processes and procedures for data practices such as transparency, accountability, access, and compliance in an organization; and
6. Work collaboratively in teams to conduct research and communicate rational and reasoned arguments using appropriate methods.
Course Topics
Introduction to privacy, compliance, cybersecurity ethics with human in the loop

Review and comparison of global privacy and compliance regulations

Privacy and compliance enhancing technologies and best practices

Data management and processing lifecycle

Privacy, compliance and ethical implications of data analytics

Students seminars

Information assurance management: policy development, relationship building, establishment of cybersecurity programs
Assessment
| | | |
| --- | --- | --- |
| Assessment Item | Weight | Learning Outcomes |
| Assignment 1 | 20% | LO1, LO2, LO4 |
| Assignment 2 | 20% | LO1, LO3, LO5 |
| Presentation | 10% | LO1, LO3 |
| Final Project | 50% | LO1-LO6 |
| Total | 100% | |
Technical Requirements
You are responsible for ensuring that your computer system meets the necessary system requirements. Use the browser check tool to ensure your browser settings are compatible and up to date (results will be displayed in a new browser window).
*Course details are subject to change.
Required fields are indicated by .