1006030
-
Building a Thriving Private Practice
21138814

Course Description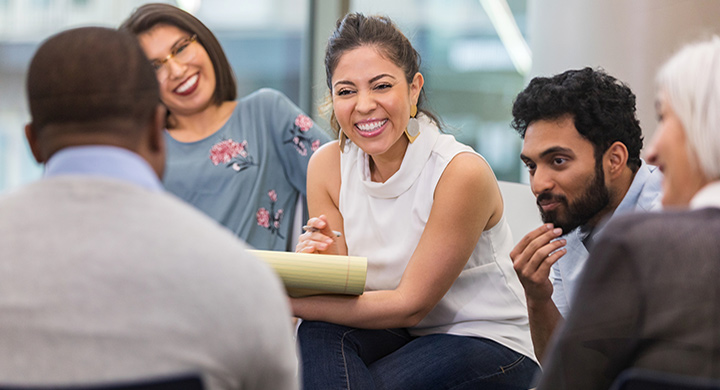 Is it possible to be an effective couple and family therapist and a successful businessperson?
You were attracted to the field of therapy by a desire to help, and gained the knowledge and skills required to do so. In order to take control of your profession and manage your private practice, an additional skill set is required. It is possible to balance earning a reasonable living with your commitment to providing exceptional care.
This course explores the business side of private practice and an entrepreneurial mindset. As a therapist, recognize your unique strengths and talents and build on this to identify your ideal clients. Prepare a business plan and vision statement to create a profitable and successful psychotherapy practice that helps clients in meaningful ways. Identify appropriate boundaries to ensure a safe and effective use of self (SEUS) in your business.
This course can be taken for professional development.
Learning Outcomes
Upon successful completion of this course, you will be able to:
Articulate a vision for your therapy business which incorporates your unique strengths and talents as a therapist and addresses the anticipated future needs of your community
Integrate an entrepreneurial mindset with your identity as a therapist
Establish appropriate boundaries with your business, which will allow you to practice safe and effective use of self (SEUS)
Generate referrals to your practice using an Attraction Model
Prepare a business plan for your practice, set an appropriate fee, and stay profitable
Make decisions for your business based on love, not fear
Course Topics
Defining a Vision
Cultivating a Business Mindset
Developing a Business Plan
Practicing Safe and Effective Use of Self (SEUS)
Generating Referrals
Ethics and Private Practice
Managing Money
Loving the Business
Additional Requirements
There are no prerequisites for the course.
As well as scheduled instruction time, you can expect to spend approximately five to ten hours per week on course readings, activities, and/or assignments.
Some assessments are completed during the days of class instruction, and other(s) are completed in a one- to four-week period following the completion of the class instruction.
Please purchase a journal to be used for course journalling activities (hardcover and lined recommended)
Assessment
| Assessment Item | Weight |
| --- | --- |
| Reflections: Your Relationship with Money | 10% |
| Important Documents for your Private Practice | 25% |
| Elevator Pitch | 25% |
| Business Plan | 40% |
| Total | 100% |
Please note that the course assessment is subject to change.
Applies Towards the Following Certificates
Technical Requirements
You are responsible for ensuring that your computer system meets the necessary system requirements. Use the browser check tool to ensure your browser settings are compatible and up to date (results will be displayed in a new browser window).
*Course details are subject to change.
Required fields are indicated by .