THST*1200
-
The Languages of Media
23833088

Course Description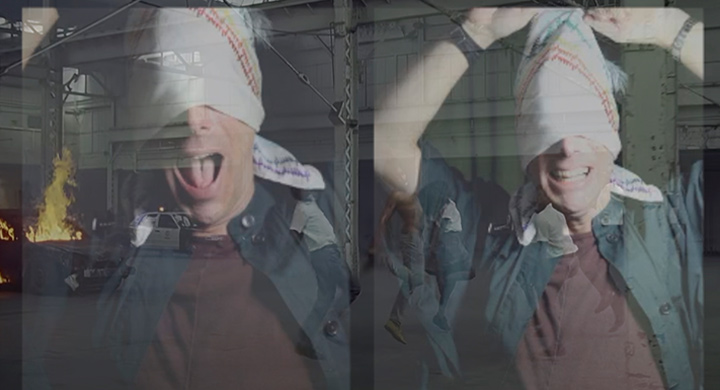 Throughout the course, learners apply critical skills for close reading of various media forms and texts. By applying an informed and politically engaged frame of reference, learners work to gain an enhanced understanding of the underlying power dynamics that shape media forms and media messages. A crucial goal is to refocus attention on the tactics employed by media institutions, develop an awareness of meaning making strategies and consider how these tactics and strategies construct and manage human perceptions of the world.
Learning Outcomes
By the end of the course, learners will be able to:
(1) differentiate among multiple forms of writing, communication and media by writing in at least three non-formal forms;
(2) apply elements of visual/media/digital literacy to advance knowledge by analyzing and creating media products/digital artifacts;
(3) create writing + media products/digital artifacts that apply communication skills by ongoing journal writings and presenting polished media/blog/portfolio;
(4) demonstrate risk taking, creativity and initiative in media/digital literacy by planning, creating and (digitally) packaging media products/digital artifacts;
(5) recognize uncertainty, ambiguity and the limits of knowledge by selecting and responding to course prompts and discussion questions, creating unique and responsible writing and media;
(6) evaluate individual beliefs, truth claims and the credibility of media sources by researching multiple points of view for all writing and creation work; and
(7) demonstrate autonomous learning by designing independent learning and reading plans which learners outline in ongoing journal writing.
Course Topics
The ecologies of media; information vs. meaning; language; communication; perception; meaning making; synesthesia; privacy, copyright & creative commons; media vs. medium; media forms (speech to transmedia works; software vs. hardware; open vs. closed systems); transmedia & digital storytelling; film/video/audio languages & grammars; technology & pleasure; sex & gender; race & difference; BLM; identity & representation; consumer culture; information theory; cybernetics; media determinism; media systems; Marshall McLuhan; Neil Postman; media epistemologies; language, thought & action; media cultures; media & cognition; compassion, practice & habitual behavior; semiotics; algorithms & digital connectivity; digital in/justice; income inequality; public culture of tomorrow; media ownership; net neutrality; digital divides; free/open culture; tactics of resistance; media activism/t; audiences & modes of reception; filter bubbles; remediation & convergence culture; fake news; e/mergent media: public relations; plastic brains; future of cognition; & learning ecologies.
Note: This course is designed as a nonlinear experience with multiple units offering learners choice and flexibility to pursue individual interests while still meeting non-negotiable learning outcomes.
Assessment
| | |
| --- | --- |
| Assessment Item | Weight |
| Assignment ONE: Who Are You? | 5% |
| Assignment TWO: This Means That | 15% |
| Assignment THREE: In Public Service | 15% |
| Assignment FOUR: What Happens Next? | 20% |
| Assignment FIVE: The Story of You | 25% |
| Assignment SIX: Last Word | 20% |
| Total | 100% |
Technical Requirements
You are responsible for ensuring that your computer system meets the necessary system requirements. Use the browser check tool to ensure your browser settings are compatible and up to date (results will be displayed in a new browser window).
*Course details are subject to change.
Required fields are indicated by .