2009001
-
Intensive Sex Therapy Training Program
2451003
Delivery Options
Classroom

Course Description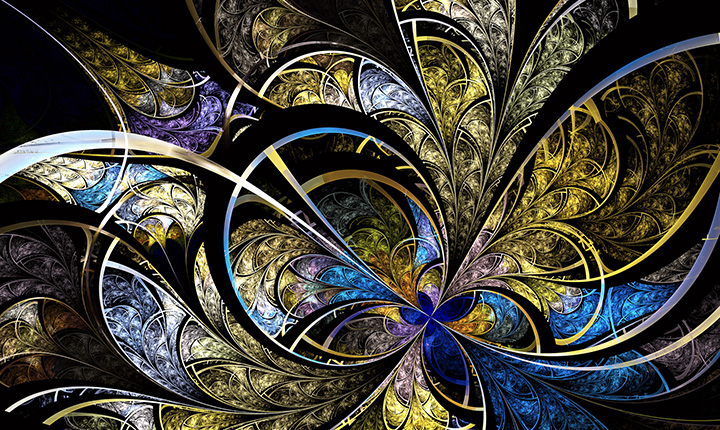 The Intensive Sex Therapy Training Program is an intensive five (5) day program that provides specialized training in sex counselling and therapy. The program includes basic and advanced skills, theoretical models and content materials for sex therapy with a range of clients. It is designed to provide practicing clinicians with the knowledge and skills necessary to assess and treat the sexual concerns and complaints of individual and couples.
The overall focus of this course is to increase the learners' awareness of diverse sexuality and sexual difficulties, and how issues of sexuality arise and are addressed in clinical settings.
By the end of this course, you will:
Have a framework for addressing clinical issues involving sexual, relational, and physiological components.
Be able to critically discuss the complexities to be considered when working with various clients presenting sexual concerns, and able to articulate a rational for the choices in their assessment and/or intervention with client(s).
Be aware of the contextual variables that effect human sexuality
Have increased awareness of "self-as-therapist", your social location (class, gender, culture, sexual orientation, etc.) and impact on your clinical work.
Learning Outcomes
This learning outcomes of this course have been intentionally designed to meet professional accreditation core competencies set by Ontario Association of Marriage and Family Therapy (OAMFT), American Association of Marriage and Family Therapy (AAMFT), American Association of Sex Educators, Counselors and Therapists (AASECT), and as part of the University of Guelph's Couple and Family Therapy Program Educational and Learning Goals and Expected Student Learning Outcomes (ESLOs).
Please refer to the course syllabus for a detailed listing of the core competencies for each organization.
A. Professional Practice
Students will learn about assessments and apply therapeutic intervention strategies when working with individuals, couples, families, and groups, presenting with sexual related concerns.
B. Scientific Inquiry and Critical Evaluation
Students will develop a professional identity encompassing an interdisciplinary sensibility, informed by relevant research-based information from related disciplines (sexology, family therapy, sociology, psychology, social work, health, etc.) and supported by the principles of critical appraisal of knowledge.
C. Intersections: Social location, power relations, and social context
Students will integrate a sophisticated sensitivity to diversity into their professional identity as therapists and counsellors, privileging attention to social location/socio-cultural context and including an understanding of social justice issues, awareness of, and employ social justice constructs and demonstrate how direct and systemic marginalization, discrimination, and abuse may impact people's everyday lives.
D. Professionalism, Ethical Conduct and Accountability
Student will construct a professional identity as a professional identity that consistently applies principles of ethical practice in their work with clients, maintains high standards of conduct –including following "best practices" regarding the delivery of services, and engages in critical, reflexive self-evaluation.
Course Topics
These topics will be covered either in class (lectures, guest speakers, presentations) and/or as assigned readings for Critical Commentary assignment.
Development of sexual problems and difficulties
Assessment of sexual problems and difficulties
Interventions and treatments within individual and/or relational contexts
Sexuality diversity and variations
Identifying sexuality difficulties/problems/disturbances/dysfunctions
Relational dynamics
Infidelity/Affairs
Pornography and sexually explicit material
Problematizing sexualized behaviours (compulsions, addictions)
Illnesses and disabilities
Trauma and abuse
Pleasure
Masturbation
Sexual enhancement
Life course perspectives
Sexuality within socio-political- cultural contexts
Additional Requirements
There is an application process for admission to this course. You will be required to submit a resume when you complete your registration. Typically students in this course will have some sexuality education and are early in their clinical career, or a seasoned clinician who wants to further their clinical knowledge in sexuality. To be successful in this course students will often have either completed at least 150 direct clinical hours, or two internships/practicum placements in a clinical setting.
Course participants are expected to attend all five days of the course.
This course makes use of CourseLink, our online learning management systems and you will required access to the internet.
Location
The Intensive Sex Therapy Course will be held on-campus at the University of Guelph
University Centre
50 South Ring Road East
University of Guelph
Guelph ON N1G 2W1
Visitor Information
The Guelph Tourism website is available to assist you in planning your visit to the University of Guelph and the City of Guelph.
Accommodations
The University of Guelph has On Campus Accommodations available during the summer semester. You can select from a traditional residence room or a townhouse.
For those wishing to stay at one of our local hotels you will find a variety of hotels close by including:
Delta Guelph and Conference Centre, Days Inn, and Holiday Inn
Assessment
| | |
| --- | --- |
| Attendance and Participation | 30% |
| Client Consultation and Therapeutic Planning Group | 20% |
| Client Therapeutic Action Plan | 35% |
| Critical Commentary | 15% |
Accrediting Associations
AASECT, BESTCO, AAMFT, OAMFT
Sponsors
Family Relations and Applied Nutrition (FRAN) and Open Learning and Educational Support
Enrol Now - Select a section to enrol in