8000008
-
DNA Barcoding: Standard Operating Workflows
9548038

Course Description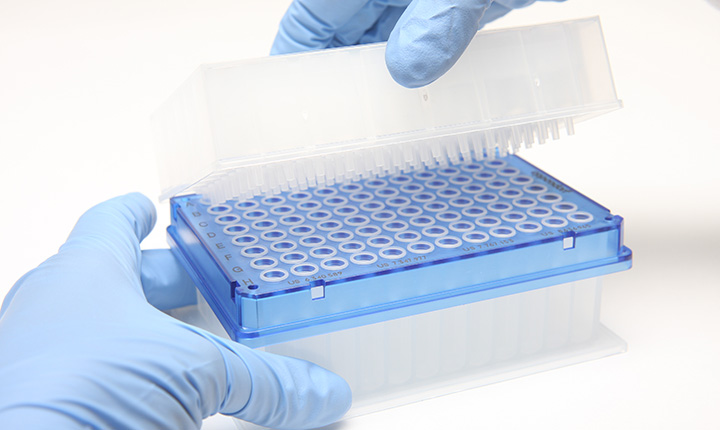 DNA barcoding encompasses a suite of highly standardized molecular analytical tools that facilitate fast and reliable taxonomic identification of organisms using DNA sequences. This technology is increasingly used outside the academic research realm in areas of direct societal importance, such as agriculture, food security, quarantine, environmental monitoring, and conservation. The expanding gamut of applications, especially in a regulatory context, calls for clear and transparent standard operating procedures. This course offers a comprehensive overview of the analytical approaches used in DNA barcoding, with emphasis on integrative operational workflows. It will provide students with theoretical background on the baseline principles and routine protocols that will prepare them for practical research and application – from specimen collection in the field through laboratory analyses, to data validation, interpretation, and publication.
Major Themes and Concepts
The course will introduce several concepts that are key to understanding standard, medium-throughput DNA barcoding operations. It will start with introducing the DNA barcoding concept, procedures, and scope of applications and will then delve into the core operational components of the DNA barcoding workflow:
Front-end processing (collection ontologies, collection management workflows, compatibility with downstream molecular analyses);
Molecular analysis (stages of the Sanger sequencing pipeline, good laboratory practices (GLPs), quality control);
Bioinformatics (data validation, analysis, interpretation, and publication).
It will conclude with discussions on best practices for setting up DNA barcoding pipelines and policy considerations related to international collaboration.
Students will be trained through a series of online lectures, videos, and discussions and will reinforce their skills through assignments and quizzes. Optional supplementary materials will be provided to help broaden their knowledge background in areas of particular interest.
Designed For
The course is designed for professionals, graduate students and lab technicians who plan to use DNA barcoding in an applied context.
Learning Outcomes
At the end of the course, the learner should be able to:
Describe and explain the essence of the DNA barcoding concept, its premise and key applications;
Apply the main components of the DNA barcoding workflow and critical factors involved in establishing medium-throughput analytical operations;
Describe and implement the key aspects of field-based and laboratory-based collection management that facilitate compatibility with downstream molecular analyses;
State the main stages of standard molecular analytical workflows and good laboratory practices (GLPs);
Perform basic operations associated with collection specimen data acquisition, digitization, and upload to the Barcode of Life Data Systems (BOLD);
Perform basic validation of DNA barcode sequence data using BOLD built-in tools; and
Explain and perform the procedure of identifying unknown organisms using standard DNA barcoding workflows and reference libraries.
Course Topics
Introductory Overview of the DNA Barcoding Concept
DNA Barcoding Workflows
Specimen Processing and Collection Management
Molecular Analyses in the Laboratory
Bioinformatics and Sequence Analysis
Best Practices and International Policy Considerations
Additional Requirements
Prerequisite(s): A university degree in biology (BSc or equivalent) is preferable. Clear understanding of key biological principles (e.g., evolution, molecular mechanisms of heredity, DNA structure and function, principles of biological systematics, etc.) is a prerequisite for successful comprehension of the course. Specialized background in molecular biology, collection management, taxonomy, and/or bioinformatics is not required.
Assessment
| Assessment Item | Weight |
| --- | --- |
| Quizzes (5 x 10%) | 50% |
| Discussions (2 x 10%) | 20% |
| Assignments (3 x 10%) | 30% |
| Total | 100% |
Sponsors
College: College of Biological Science
Department: Department of Integrative Biology
Centre/Institute: Centre for Biodiversity Genomics - Biodiversity Institute of Ontario
Note:
Other DNA Barcoding Courses
Technical Requirements
You are responsible for ensuring that your computer system meets the necessary system requirements. Use the browser check tool to ensure your browser settings are compatible and up to date (results will be displayed in a new browser window).
*Course details are subject to change.
Required fields are indicated by .