Continuing education, non-degree horticultural studies at the University of Guelph consists of 39 courses which are part of seven certificates and two diplomas. Courses are delivered completely online, giving you the flexibility to manage your personal schedule and other responsibilities. The courses are available in a variety of subjects including horticulture, landscape design, golf course management, urban agriculture, and sustainable landscape management. The program is designed for individuals seeking to upgrade their professional qualifications, naturalists and conservationists, landscape designers, parks and recreation staff, residential and rural landowners or home gardeners.
Program Details
Courses in each certificate and diploma can be taken in any order.*
No application process, start anytime.
Each course is 12 weeks long, and you can expect to budget anywhere from 6-12 hours per week per course.
Courses begin in September, January and May.
Complete a series of courses that count towards a certificate or diploma, or take individual courses that meet your professional and personal needs.
Take courses from wherever you have a computer linked to the Internet.
What to expect
Courses have a paced study schedule that ensures you progress through the course at the same time as everyone else with the support of your classmates and instructor. You have flexibility within each week to determine when you will participate in the course.
Each course is facilitated by a qualified instructor who will guide you through the coursework, offer feedback, and answer your questions.
Each course has a website where you will find course content, assignments, quizzes, as well as access to your classmates and instructor.
It is recommended that you log onto the course website several times per week to study the course material, connect with classmates and instructors through the course discussions, submit assignments and check grades.

---
* The only exception is Landscape Design I, which must be taken before Landscape Design II. For diploma courses, you must successfully complete the associated certificate courses before taking the proposed diploma courses; for example, you must complete all seven courses required in the Horticulturalist Certificate before proceeding with the three proposed courses required for the Horticulturalist Diploma.
---
Browse Courses
Courses can be taken individually or as part of a certificate or diploma program. Courses are available in the following subject areas:
Diplomas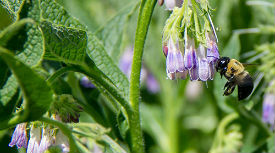 The existing Horticulturist Certificate will serve as the foundation for the Diploma courses.
Certificates
Learn how to effectively grow healthy plants while implementing sound business practices.
Develop practical and applied skills to design, construct and manage golf courses and turf.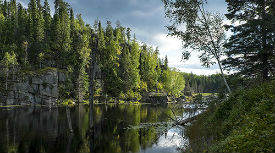 Learn how you can preserve the beauty of our natural world for future generations.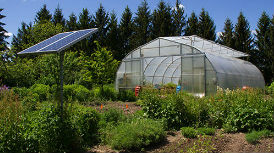 Choose agricultural practices that are environmentally sound and productive.
Learn how to maximize gardens and green spaces to promote natural biodiversity.