Choosing to be a personal support worker (PSW) offers many rewards; however, it doesn't come without its share of challenges. Every day you navigate the complex nature of your job. It's tough work, and a constant evolution, as we try to keep up with the shifting priorities of our health care system.
We recognize that your education and training can't always prepare you for the realities of your work environment. You've spoken and we've listened. There haven't been many formal opportunities for you to expand on your existing PSW skills and certification. That's why we've developed a new fully-online certificate program, along with a wide variety of specialized courses—in areas such as palliative care, and mental health and addiction—to help you fill that gap. And each course completed earns you a digital badge so your can share your achievement.
These new courses encourage you to dig deep and reflect as you advance your interpersonal skills and grow as a successful PSW. With certificate topics such as communication, observation and critical thinking, and empathy and compassion, the goal is to help you build a better connection with your clients and colleagues, enhance your ability to adapt to new situations, and become personally and professionally resilient.
Join us today and start your journey to better care.

---
Certificate in Advanced Interpersonal Skills for PSW Practice
Through practical application and critical reflection, you will grow your ability to respond proactively and creatively to the complex care needs of your clients and the challenges of a demanding work environment, while developing transferrable skills that are highly desirable to employers in all sectors.
Upon successful completion of this program, you will be able to:
Critically analyze unfamiliar situations in the workplace and develop an appropriate plan of action
Implement strategies to create successful relationships within multi-disciplinary care teams
Demonstrate effective communication across a variety of situations, including with clients, families, and team members
Develop creative solutions to challenging workplace scenarios
Apply approaches to build and maintain compassion and empathy for clients, team members and self
Earn a digital badge for each course completed, as well as a certificate for completing all five courses.
Learn More
---
PSW Strategies
Additional Learning Opportunities to Advance Your PSW Practice
The following five-week online courses provide you with training to address more demanding and complex care environments and client needs. The professional development courses help you establish positive and supportive working relationships, develop mentorship relationships, and lead you to path of launching your own PSW business.
---
A Quick Note about Micro-Credentials
Micro-credentials are quickly emerging as a new way to meet job market demands within a shorter time commitment and at lower tuition costs. This new movement in education is on track to gain popularity over longer and more traditional continuing education programs.
What is a digital badge?
A digital badge is a graphic icon that represents a credential through achievement of a particular course or program. Digital badging offers students a simplified approach to documenting and sharing their qualifications and skills with current and future employers.
---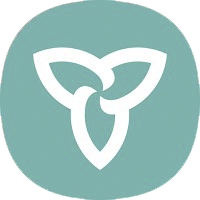 This project is funded by the Ministry of Colleges and Universities and the Ministry of Labour, Training and Skills Development.
Required fields are indicated by .