Study Online. Stay at home with your horses.
The equine certificate and diploma programs at the University of Guelph offer a comprehensive course of online study for the horse enthusiast and owner. This continuing education program is based on research and evidence-based knowledge providing horse owners with practical information to improve the health and welfare of the horses in your care. Online courses give you the opportunity to learn with more flexibility to participate while balancing work, family and your horses. They are innovative, developed and facilitated by leading equine industry practitioners, veterinarians and researchers.
Program Details
All of the equine studies courses are offered in a distance education format.
20 online courses offer you an opportunity to explore the latest equine research and learn to apply it in a practical way to improve the health and welfare of the horses in your care.
You can register for one course or complete a series of courses to obtain a certificate or diploma program.
Benefits
You will benefit from our online courses if you:
have a passion for horses and want to learn more about their health and well-being
own your own horse or plan to own your own horse
currently, own a property or will be establishing or managing a horse property
are concerned about equine welfare and the behavioural needs of horses
would like to start your own equine business
would like to have a career in the equine industry
The flexibility that an online program offers is just fantastic. The surprise bonus was the diversity of my classmates. Egypt, Australia, Dubai, the US and all across Canada – the challenges of horsekeeping from all these different places really enriched the experience. It is highly unlikely I would have had the same experience from a traditional classroom setting.

---
Browse Courses
Courses can be taken individually or as part of a certificate or diploma program. Courses are available in the following subject areas:
Diploma
Certificates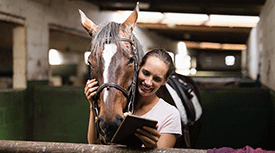 Turn your passion for horses into a business in the equine industry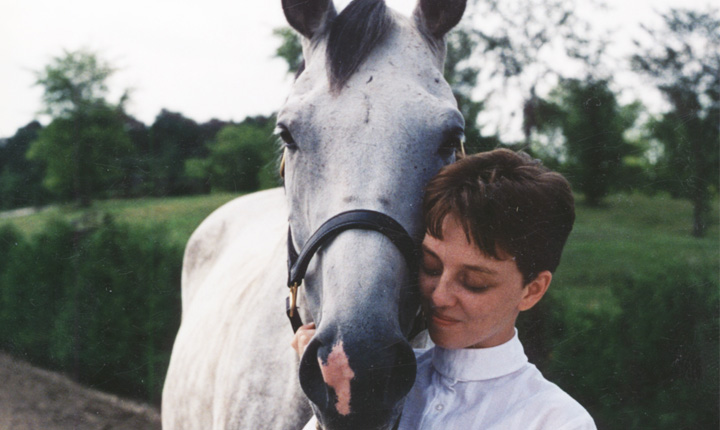 Your horses will benefit from current research and evidence-based practice
Short Courses