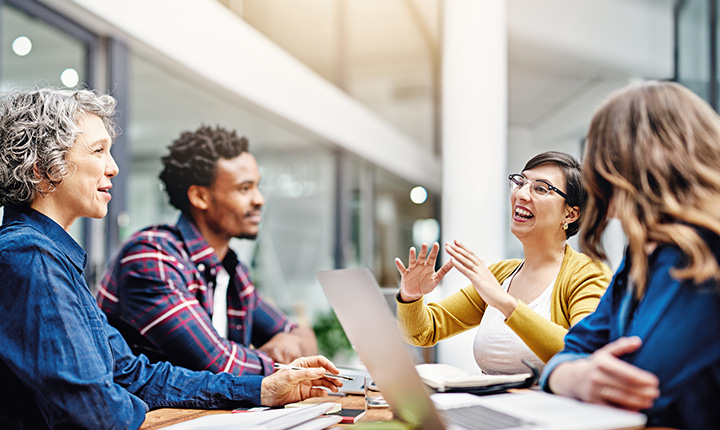 Overview
Explore the major theories, central concepts and foundational approaches of couple and family therapy practice.
Through interactive teaching and learning processes—including whole class and small group discussions, role-playing, research, assignments, and reflection from your own personal experience—you are better equipped to translate theory into practical methods for your practice.
While a strong focus is placed on the historical development of systemic therapy, you have many opportunities to study and compare a wide variety of therapy models, such as Cognitive-Behavioural, Experiential, Bowenian, Contextual, Structural, and Strategic.
With a total of six courses to complete, you can stay up to date with key topics, approaches, and methods in therapy.
The courses I took as part of the Advanced Certificate in Couple and Family Therapy program were informative, intriguing, and addressed current issues. It has helped me to grow in myself awareness as a therapist, gain a clinical understanding of situations involving couples and families, and strengthened my clinical skills and professionalism. Most importantly, it gave me a rich opportunity to learn with and from my peers.
I am amazed by the program and the opportunities it has to offer, both professionally and personally. I am positive that I will take a few more courses after graduation and hope to contribute to the program in the future.
Learning Outcomes
Upon successful completion of this program, you will be able to:
Demonstrate an understanding and knowledge of the major theories and central concepts that form the foundations of couple, family, and marriage therapy
Demonstrate an ability to compare and contrast therapy models such as Cognitive-Behavioural, Experiential, Bowenian, Contextual, Structural, and Strategic, as well as the historical development of systemic theory
Implement practices and various therapy tools into an integrated framework in your practice
Details
The Advanced Certificate in Couple and Family Therapy Studies program provides an opportunity to:
Take one or more courses for professional development or successfully complete six courses (three required courses and three elective courses) for the advanced certificate
Explore a new field and gain practical skills, if you are not yet a practitioner
Acquire specialization in couple and family therapy to enhance your current practice, if you are currently practicing
Keep abreast of key topics, approaches, and methods in therapy, as a seasoned professional
Network with professionals in your field
Complete your CAMFT and/or AAMFT membership educational requirements
This program requires the completion of three required and three elective courses within a five-year period. Courses are taught at the graduate level. Each course is comprised of 36 hours of instruction delivered over four to six days. Students must achieve a passing grade of 70% in each course to earn the advanced certificate. Some organizations (e.g., AAMFT) require a minimum of a 75% final grade per course.
Completion of the certificate program does not imply clinical competence, nor does it imply acceptance or course equivalency in the graduate program in couple and family therapy offered by the Department of Family Relations and Applied Nutrition, University of Guelph.
Advanced certificate applicants must hold a minimum of an undergraduate degree. Applicants are required to have their graduating institution send an official transcript to OpenEd, documenting the successful completion of their highest level of education and credential received (e.g., BA, MSW). Due to COVID-19, transcripts should be sent via email to OpenEd, rather than mailed. Course registration closes several days prior to the course start date.
A maximum of two credit transfers may be granted to those who have successfully completed graduate degree courses equal to the program's course offerings. As part of the discernment, applicants may be required to provide course outline(s).
Course availability changes each semester. It is recommended you submit notification requests for each course in the program to be informed when registration opens.
Complete three (3) required courses and three (3) elective courses. Request your parchment through the OpenEd Student Portal once all requirements are met. You must receive a passing grade of 70% or more for each course. Some organizations (e.g., AAMFT require a minimum of 75% final grade per course.
Within a five-year period.
The price per course is currently $895. Course prices are subject to change and are not guaranteed. The total cost of the program may vary depending on available discounts* and the length of time to completion.
*There are early bird and alumni tuition discounts available for this program.
Additional Information
If you would like additional information about this program, please contact our main office.
Sponsoring Partner