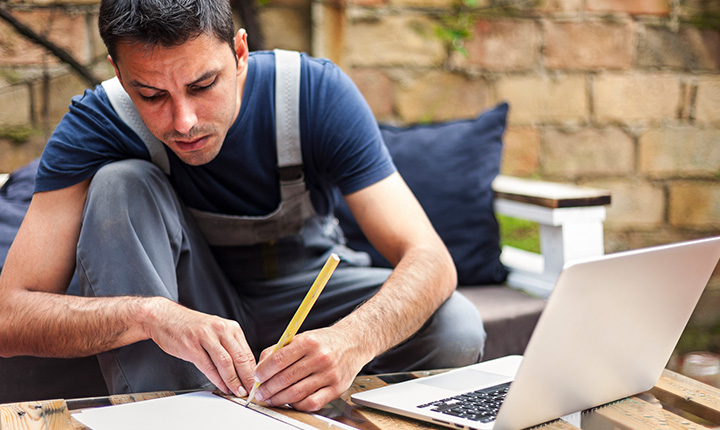 Overview
You spend a lot of your time outdoors and enjoy the challenges of seasonal work. You're involved in landscaping projects, yard maintenance and making outdoor spaces functional and beautiful. But perhaps you're looking for a little inspiration. You're great at what you do but maybe you're looking to delegate a bit more or even start your own business. Or it's possible that you'd like to get involved in the landscape design side of things.
If you're looking for a more advanced landscape design program, our new Landscape Design Diploma is perfect for you. Newly developed and upgraded for today's job market, the Landscape Design Diploma will give you a solid foundation to take your skills to another level. You'll learn the basics and then move on to more specialized areas to give you a well-rounded education that will help you to become the landscape design professional you've always wanted to be.
With a total of 10 online courses to complete, this structured program will give you a solid background in landscape design principles and business management practices.
Learning Outcomes
Upon successful completion of this program, you will be able to:
Describe the influence of culturally-diverse historic gardens on landscape design
Identify important designers and predominant landscape styles
Describe and apply the principles and elements of landscape design
Describe and apply each step of the landscape design process on a residential project
Evaluate the design requirements of a residential landscape
Select building materials and plant types to meet function, aesthetic, hardiness and site requirements
Draw simple residential landscape plans and elevations
Describe and apply landscape design styles
Describe and apply softscape planting units
Recognize the trends, and environmental and ecological impact of landscaped gardens
Careers
Landscape Designer
Landscape Construction
Landscape Gardener
Details
The program requires the completion of three foundational courses, two advanced courses, and five electives. You may choose to complete one or two areas of focus within your diploma program for a more specialized diploma, or choose courses from a variety of subject areas for a broader approach. Courses may be taken in any order. We recommend that you begin your studies with the required foundational courses before registering in the required advanced courses.
Enrolment is on a course-by-course basis and there is no application required. This program is intended for adult learners who are at least 18 years of age. Course availability changes each semester. It is recommended you submit notification requests for each course in the program to be informed when registration opens. Course registration closes six days after the start of the semester.
You have a maximum 5 years to complete the required courses toward a particular certificate and/or diploma. The maximum number of years is presently under review and will be posted on the website once confirmed.
The price per course is currently $595. Course prices are subject to change and are not guaranteed. The total cost of the program may vary depending on available discounts* and the length of time to completion.
*There are early bird and alumni tuition discounts available for this program.
Additional Information
If you would like additional information about this program, please contact our Main Office.