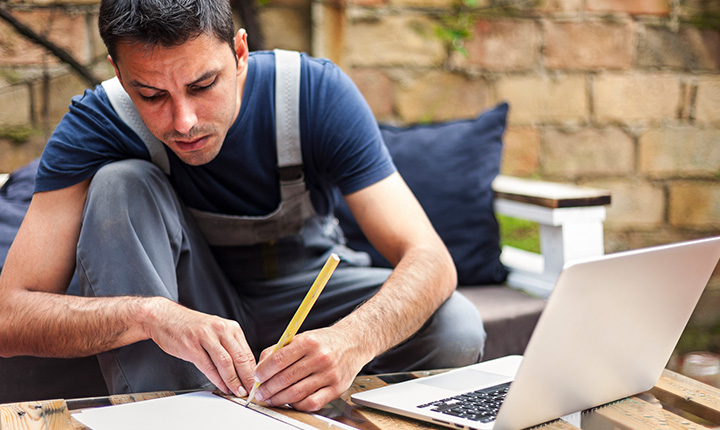 You spend a lot of your time outdoors and enjoy the challenges of seasonal work. You're involved in landscaping projects, yard maintenance and making outdoor spaces functional and beautiful. But perhaps you're looking for a little inspiration. You're great at what you do but maybe you're looking to delegate a bit more or even start your own business. Or it's possible that you'd like to get involved in the landscape design side of things.
If you're looking for a more advanced landscape design program, our new Landscape Design Diploma is perfect for you. Newly developed and upgraded for today's job market, the Landscape Design Diploma will give you a solid foundation to take your skills to another level. You'll learn the basics and then move on to more specialized areas to give you a well-rounded education that will help you to become the landscape design professional you've always wanted to be.
Consisting of four foundational courses, four advanced courses and two electives, this structured program will give you a solid background in landscape design principles and business management practices.
Program Details
All courses are 12 weeks in length and delivered online. You will be expected to complete coursework each week—including reading, activities and discussions. There are graded assignments and quizzes in each course.
Admission Requirements
This program is intended for adult learners who are at least 18 years of age.
There is no admission process or prerequisites for this program. You can begin by simply registering in one of the course offerings.
Courses begin in September, January and May.
Planning Your Studies
We encourage you to begin your studies with the required foundational courses before registering in the required advanced courses.
Required Foundational Courses
Landscape Design I
Landscape Design II
Ecological Design
Plant Identification
Required Advanced Courses
Landscape Construction
Business Principles in Horticulture
Graphic and Presentation Styles
Landscape Design Capstone
You may complete the Landscape Design Capstone course after you have completed at least seven courses.
Achieving the Diploma
To be eligible to receive the Landscape Design Diploma, you must successfully complete 10 courses.
Additional Information
If you would like additional information on this diploma, please email our main office or phone us at 519-767-5000.
When you have completed all the requirements for this diploma, you can request your parchment through the OpenEd Student Portal.