1006028
-
Emotionally Focused Therapy for Couples
10106605

Course Description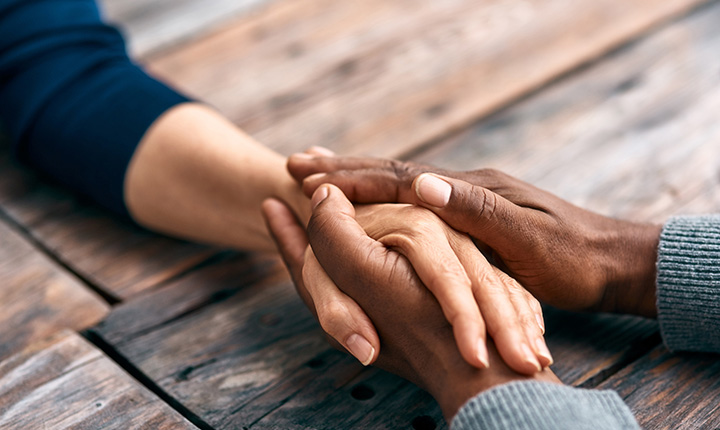 Emotionally Focused Therapy (EFT) for Couples is an evidence-based model that brings healing to distressed relationships. This course will examine the theory and the practice of EFT, including the 3 stages and the 9 steps of EFT. The course will also provide a brief overview of attachment theory, systematic-experiential process, and their application in EFT. The focus will be on the skills and clinical practice of EFT. The format will include didactic teaching, videos, case studies, small group exercises, and experiential exercises.
While this course may be used as an elective for the Certificate in Couple and Family Therapy Program, it does not lead to certification in Emotionally Focused Therapy, although it will prepare students for such an endeavor.
Learning Outcomes
By the end of the course, the learner should be able to:
Describe and apply the basic concept of attachment theory, including how attachment injuries and traumas affect relationships;
Distinguish the theory and the application of EFT, including the 3 stages and the 9 steps;
Demonstrate competence in capturing the deescalating the negative cycle of a distressed couple (stage 1);
Demonstrate awareness of one's own emotions experientially; and
Critique how EFT may or may not fit within one's own value and clinical application.
Course Topics
The Place of EFT in the Field of Couple Therapy
Basics of the EFT Model: Experiential and Systemic
Theory of Relationships: Adult Attachment Theory
Overview of the Process of Change: Stages and Steps
Assessment and Alliance: Stage 1
Tasks and Interventions
Change Events: Stage 2
Consolidation: Stage 3
Becoming an EFT Therapist
Forgiveness and Attachment Injuries
Assessment
There will be a variety of assessments as indicated below with the percentage breakdown.
| Assessment Item | Weight |
| --- | --- |
| Group Presentation | 20% |
| Reflective Journal | 25% |
| Attachment History and Negative Cycle Paper | 40% |
| Participation | 15% |
| Total | 100% |
Applies Towards the Following Certificates
*Course details are subject to change.
Required fields are indicated by .