FRHD*1100
-
Life: Health and Well-Being
12994199

Course Description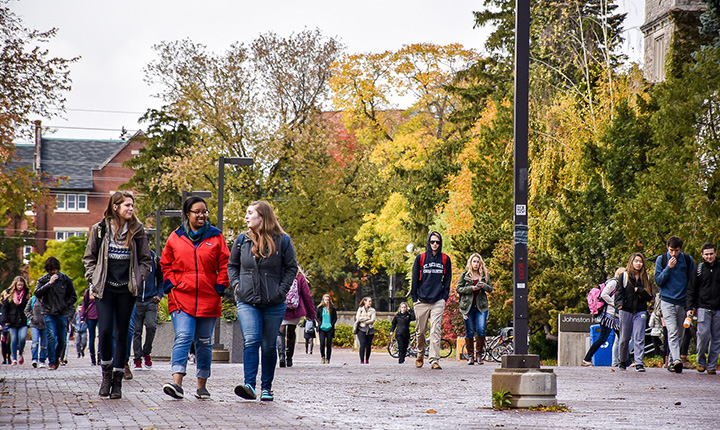 This course integrates the theory, application and research of various aspects of health-related topics across the lifespan, emphasizing relevance to the lives of young adults.
Learning Outcomes
By the end of the course, the learner should be able to:
Describe traditional and contemporary views of, and research on, health and wellness concepts, including mental, emotional, nutritional, physical, social, environmental, and spiritual dimensions;
Identify and evaluate values, attitudes, behaviours, and lifestyle changes that impact health and wellbeing;
Provide examples of how the dimensions of wellness are interconnected, as well as how they are connected to overall personal health and wellbeing;
Discuss effective harm reduction and coping skills to support your health, wellness, and academic and personal success and improve your stress management, resiliency, and self-efficacy;
Identify and access health and wellness services and resources, on and off campus; and
Develop strategies to support your current and ongoing personal health and wellness.
Course Topics
Introduction to Health and Wellness
Transition to University
Mental Health
Personal Stress Management
Alcohol and Tobacco Use
Drug Use and Misuse
Personal Nutrition
Physical Activity for Fitness and Health
Social Support and Relationships
Sexuality and Sexual Health (Contraception, STIs)
Environmental Health
Spiritual Health
Additional Requirements
Restriction(s): This is a Priority Access Course. Some restrictions may apply during some time periods.
Assessment
| Assessment Item | Weight |
| --- | --- |
| Quizzes | 20% |
| Resource Scavenger Hunt | 15% |
| Discussions | 15% |
| Reflection Papers | 10% |
| On Campus Final Exam | 40% |
| Total | 100% |
*Course details are subject to change.
Enrol Now - Select a section to enrol in
Required fields are indicated by .