3101002
-
Soils and Plant Growth
15952684

Course Description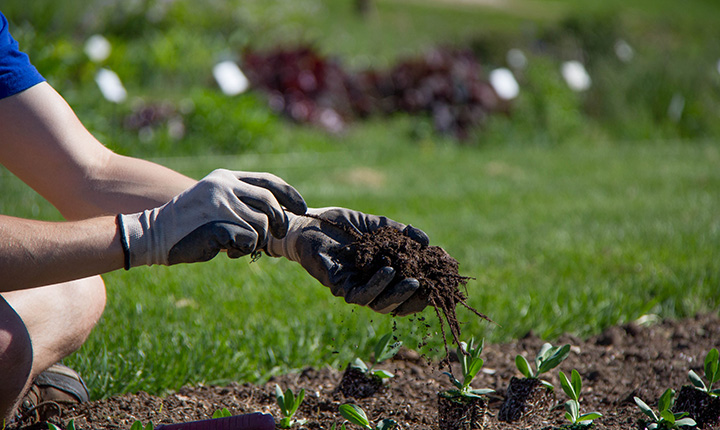 Soils and Plant Growth provides an overview of basic plant biology and soil science. Students will learn the fundamentals of plant growth and development as well as the many different properties of soil. Focus will be on the practical application of these topics to real-life horticulture scenarios and landscape design projects.
Learning Outcomes
By the end of this course, the learner should be able to:
Explain how photosynthesis and respiration cycles contribute to plant growth and development.

Describe the anatomy of a plant and explain functions of selected plant parts.

Explain the required nutrients for plants and recommend the best methods for fertilizing plants to promote growth and for maintenance.

Discuss the role of water in plant health and soil management.

Recall the main physical and chemical properties of soil.

Apply knowledge of soils (physical and chemical properties) and methods of soil improvement to improve plant growth.

Explain how soil properties impact site drainage.
Course Topics
Plant Structure
Photosynthesis and Respiration
Plant Growth
Plant Development
Hormones
Reproduction
Soil Physical Properties
Soil Water
Soil Life
Soil Chemical Properties
Plant Nutrition
Fertility and Fertilizers
Assessment
| Assessment Item | Weight |
| --- | --- |
| Quizzes | 30% |
| Introduction | 5% |
| Articles | 40% |
| Discussion Topic | 10% |
| Plant Assessment | 15% |
Please note assessment items and weights are subject to change.
Applies Towards the Following Certificates
Enrol Now - Select a section to enrol in