3101003
-
Integrated Pest Management
15952686

Course Description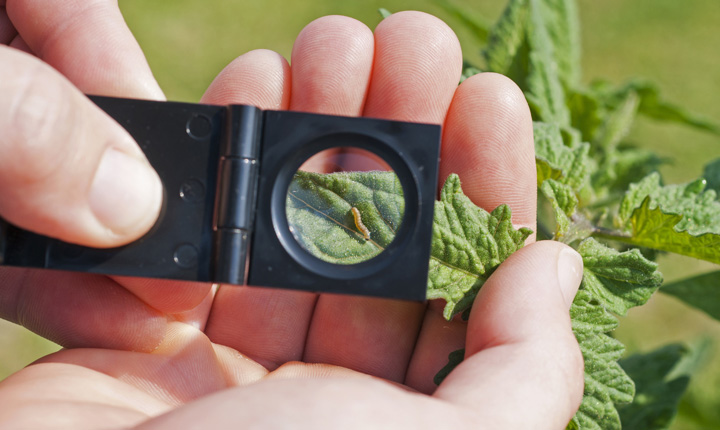 In the field of horticulture, the current expectation is that weeds, pests and diseases are managed in a way that minimizes risk to both people and the environment.
Gain insight into the proper identification and control of common weeds, plant diseases and insects, and how to implement an Integrated Pest Management (IPM) strategy.
You will begin by learning the principles of weed and disease control and the morphology and life cycles of insects, followed by comprehensive control methods, including beneficial insects. Prevention, monitoring, diagnosing, decision-making, strategy formulation and implementation will all be addressed.
Course activities and a case study will provide you the opportunity to apply what you are learning towards the development of an IPM strategy.
Learning Outcomes
Upon successful completion of this course, you will be able to:
Distinguish between a plant disease caused by fungi, bacteria and viruses
Discuss the effect of diseases on plant growth and development
Explain the biology and ecology of the common insects and weeds that negatively impact plants
Utilize basic management strategies to control weed, insect and disease infestations
Explain the theory, concept and purpose of Integrated Pest Management (IPM)
Explain monitoring techniques and how to proactively manage pests
Apply a diagnostic process to identify the primary cause of a plant problem
Formulate and defend a control measure strategy for a specific pest scenario
Course Topics
Introduction to Integrated Pest Management
Plant Pathology
Biotic Diseases
Abiotic Diseases
Entomology
Insect Pests
Weed Biology
Common Weeds
Monitoring Techniques and Action Thresholds
Diagnosis
Control Measures
Putting Integrated Pest Management to Work
Additional Requirements
This course is intended for adult learners who are at least 18 years of age.
There are no prerequisites for this course.
You can expect to spend 8 to 12 hours per week to complete the course content, readings, activities, discussions and assignments.
Integrated Pest Management is a required course in the Horticulture Certificate/Diploma and an elective course in the Landscape Design Diploma.
Do not enrol in this course if you have successfully completed Treating Pests and Disease with Integrated Pest Management (310-0045).
Assessment
| Assessment Item | Weight |
| --- | --- |
| Quizzes | 30% |
| Discussions | 20% |
| Assignments | 50% |
| Total | 100% |
Please note that the course assessment is subject to change.
Applies Towards the Following Certificates
Technical Requirements
You are responsible for ensuring that your computer system meets the necessary system requirements. Use the browser check tool to ensure your browser settings are compatible and up to date (results will be displayed in a new browser window).
*Course details are subject to change.
Enrol Now - Select a section to enrol in
Required fields are indicated by .