3101005
-
Business Principles in Horticulture
15952688

Course Description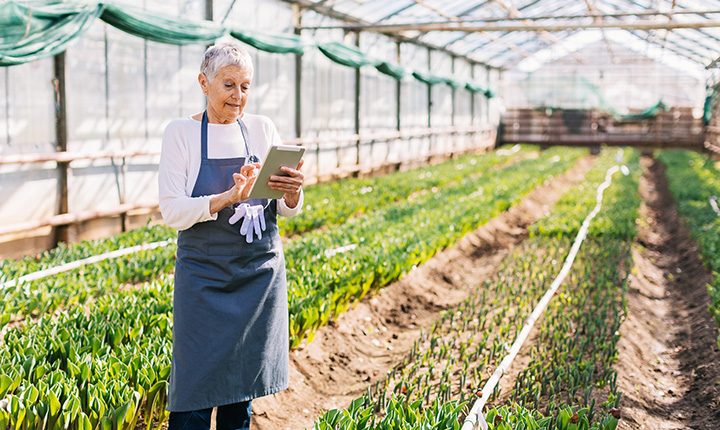 Evaluate your strengths and skills, define your goals, and develop a realistic plan to enhance your business, work performance, and career opportunities.
Through the introduction of key business management principles, you will develop professionalism and learn how to pursue your entrepreneurial or employment goals in the landscape design and horticulture fields. A thorough overview of business planning and management will teach you how to use financial forecasting and market research to make strategic decisions.
Emphasis will be placed on communication development, teamwork, and problem-solving skills necessary to succeed in the sector.
Learning Outcomes
Upon successful completion of this course, you will be able to:
Use business practices appropriate to the horticulture industry
Employ fundamental business procedures for sales, marketing, finance, and human resources
Prepare a basic budget or cost forecasting statement
Use professional business communication to respond to client needs
Demonstrate the ability to use computer applications relevant to small business
Represent your skills, knowledge, and experience realistically for personal or employment purposes
Present a plan for ongoing personal and professional development to enhance work performance and career opportunities, and keep pace with industry changes
Demonstrate that you can assume responsibility and accountability for your performance
Identify opportunities for ongoing professional development (e.g., professional associations, continuing education courses, trade shows)
Identify and pursue opportunities for licensing and professional certification and accreditation
Course Topics
You as an Entrepreneur
Goal Setting
Products and Services
Business Models
Market Discovery
Financial Management
Human Resources
Marketing
Business Communication
Business Plan
Portfolio Development
Planning for the Future
Additional Requirements
This course is intended for adult learners who are at least 18 years of age.
There are no prerequisites for this course.
You can expect to spend 8 to 12 hours per week to complete the course content, readings, activities, discussions and assignments.
Business Management in Horticulture is a required course in the Landscape Design and Horticulture Diplomas.
Do not enrol in this course if you have successfully completed Business Management Principles (310-0014).
Applies Towards the Following Certificates
Technical Requirements
You are responsible for ensuring that your computer system meets the necessary system requirements. Use the browser check tool to ensure your browser settings are compatible and up to date (results will be displayed in a new browser window).
*Course details are subject to change.
Required fields are indicated by .