3101025
-
Arboriculture
15952787

Course Description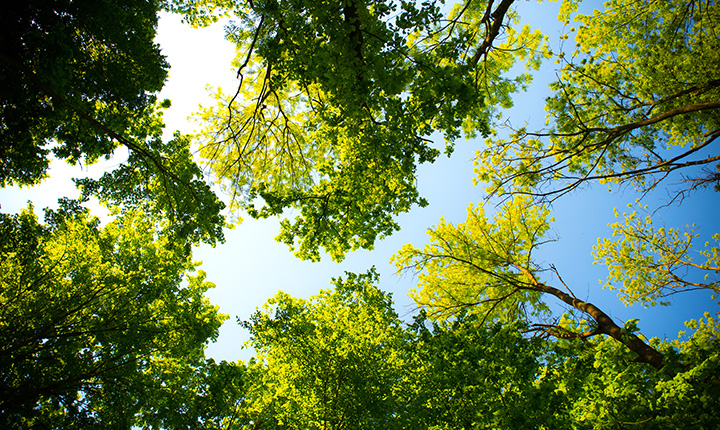 Examine a variety of ecosystems and the interactions that contribute to the management and preservation of healthy trees and forests. Deepen your knowledge of soil management, tree biology, and insect and disease identification.
The impact of human activities and management practices on woodlands will be discussed along with strategies and techniques to properly manage urban trees and woodlands.
Learning Outcomes
Upon successful completion of this course, you will be able to:
Recall the principles of ecology in a natural system and apply these principles to the management of urban trees and woodland environments
Access the resources needed to accurately identify native and invasive trees and shrubs by genus and species
Identify the physical characteristics of the landscape that will influence growth and development of woodlands
Discuss the relationship between the plant and animal species that occupy the landscape
Identify common urban trees by genus and species using a plant key
Identify soil characteristics that will influence tree species selection and growth
Select appropriate tree species for specific sites based on soil conditions, climate, and site needs or planting objectives (shade, erosion control, etc.)
Utilize the best management principles and cultural practices to ensure tree health and longevity
Identify damaging agents and recommend appropriate corrective action
Course Topics
Urban Tree Ecology
Human and Climate Change Impact
Tree and Forest Vegetation Identification
Rare and Invasive Species
Soil and Climate
Selection and Planting Methods
Pruning
Pests and Disease
Wildlife
Woodland Management Techniques
Restoring Woodland Health
Planning and Implementing Management Strategies
Additional Requirements
This course is intended for adult learners who are at least 18 years of age.
There are no prerequisites for this course.
You can expect to spend 8 to 12 hours per week to complete the course content, readings, activities, discussions and assignments.
Naturalizing and Restoring Landscapes and Arboriculture complete an area of focus in Natural Landscape Management.
Do not enrol in this course if you have successfully completed Arboriculture (310-0013).
Assessment
| | |
| --- | --- |
| Assessment Items | Weight |
| Online Discussion Participation | 10% |
| Quizzes (4 x 10%) | 40% |
| Reading Assignment | 10% |
| Major Project: Management Plan | 40% |
| Total | 100% |
Applies Towards the Following Certificates
Technical Requirements
You are responsible for ensuring that your computer system meets the necessary system requirements. Use the browser check tool to ensure your browser settings are compatible and up to date (results will be displayed in a new browser window).
*Course details are subject to change.
Enrol Now - Select a section to enrol in
Required fields are indicated by .