1006004
-
Theories and Methods of Couple Therapy
17620
Delivery Options
Classroom

Course Description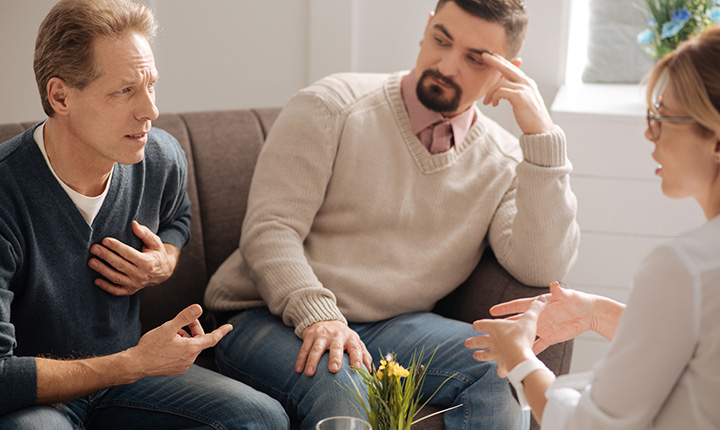 This course is designed to familiarize the student with the theories and methods of couple therapy. It will review a selected range of models utilized in couple therapy. Each model will be examined in terms of their concepts of health, assumptions, goals, assessment features and interventions. The course will also look at some of the key issues and problems that are often presented to couple therapists.
This course is typically recognized by AAMFT as a Therapy or Studies course.
Designed For
Counsellors, therapists, social workers, mental health workers, pastoral / faith-based, and other practitioners seeking to build or enhance their practical skills and theoretical foundation in couple and family therapy, as well as those exploring therapy as a career.
Learning Outcomes
Upon completion of the course, students will be able to:
Demonstrate familiarity with the theory and methods utilized by various Couple Therapy Models, including Object Relations Couple Therapy, Cognitive and Behavioural Couple Therapy, Emotionally Focused Couple Therapy, Gottman, and Narrative Couple Therapy.
Compare and contrast each model's concepts of health, change, assessment, therapy process and intervention methods.
Identify key issues and problems confronted by couple therapists, as well as indications and contraindications for couple therapy.
Course Topics
The following key topics are addressed during the course:
Day 1: Context, Healthy Relationships, Love and Conflict, Theory Overview
Day 2: Psychodynamic, Transgenerational, Cognitive Behavioural and Systemic Couple Therapy Approaches
Day 3: Emotion Centered and Social Constructionist Approaches
Day 4: Depression, Separation/Divorce, Violence, Presentations
Day 5: Presentations, Model Dialogue, Enrichment, Forgiveness, Endings
Additional Requirements
Pre-requisite course: Theories & Methods of Family Therapy: Foundations of the Field
Note: If you wish to take the course but have not completed the pre-requisite, please contact Beverley Fretz, Manager, Program Development at bfretz@uoguelph.ca.
Assessment
| Assessment Item | Weight |
| --- | --- |
| Group Discussion Response Paper | 30% |
| Applied Couple Therapy Approach Presentation | 40% |
| Individual Paper | 30% |
| Total | 100% |
Sponsors
The course is offered jointly by the Ontario Association for Marriage and Family Therapy (OAMFT) and the University of Guelph, Open Learning and Educational Support (OpenEd).
Applies Towards the Following Certificates
*Course details are subject to change.
Enrol Now - Select a section to enrol in
Required fields are indicated by .