1006004
-
Theories and Methods of Couple Therapy
17620
Delivery Options
Remote Instruction

Course Description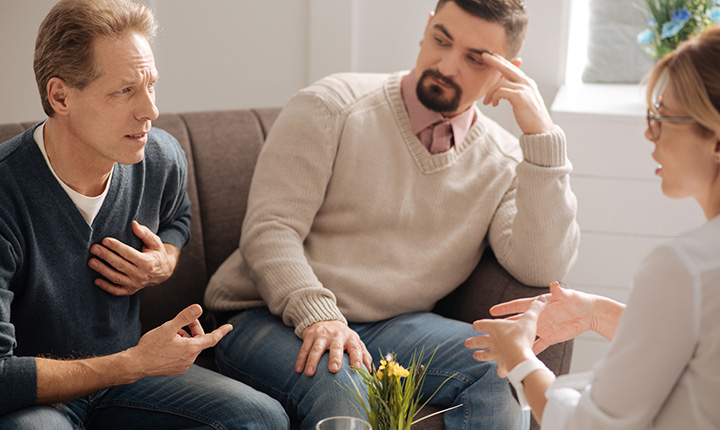 Gain an understanding of foundational concepts, theories, and skills in the practice of couple therapy. You will begin with the fundamentals of structural and systemic couple therapy, and then move to focus on more recent developments in the field while emphasizing both modernist and post-modernist approaches to therapy with couples. Specific attention will be paid to the Gottman Method, Solution-Oriented, Narrative, and Dialogic forms of couple therapy, as well as Greenberg's Emotion Focused Couple Therapy as the precursor to the more popular attachment-based Emotionally Focused Couple Therapy. Emphasis will be placed on socio-culturally attuned approaches. A comparative analysis of the various models will assist you in placing them into an integrated framework.
This is an interactive course that uses a variety of teaching and learning processes, including exercises and discussion, to effectively translate theories into practical methods for contemporary couple therapists. Many discussions and interactive methods will require reflection on personal experience.
This course is typically recognized by CAMFT and AAMFT as a therapy or studies course.
Learning Outcomes
Upon successful completion of this course, you will be able to:
Demonstrate and integrate the knowledge of theoretical models in the field of couple therapy
Identify one's own preferred approaches to couple therapy
Apply practical skills in conducting sessions with couples and families
Engage in critical analysis of couple therapy theories and practices
Consider differing perspectives on issues of social location, power, and oppression as they influence the therapeutic process
Exhibit advanced oral and written communication skills, as well as a strengthened ability to engage in generative dialogues
Work collaboratively with colleagues and clients in a context where diverse and sometimes opposing views, complex explanations, and challenging dilemmas are part of the process
Course Topics
What Is Couple Therapy?
Foundational Concepts
Socio-Culturally Attuned Couple Therapy
Structural and Systemic Couple Therapy
Bridging Structural and Systemic Couple Therapy with Post-Modern Couple Therapies
Post-Modern Couple Therapies: Social Constructionist (Dialogic and Collaborative Conversation)
Narrative Couple Therapy
Emotion focused and socio-culturally attuned couple therapy
Solution Focused Couple Therapy and Gottman Method
Additional Requirements
Prerequisite course: Theories and Methods of Family Therapy: Foundations of the Field
Note: If you wish to take the course but have not completed the prerequisite, please email Beverley Fretz, manager, program development.
As well as scheduled instruction time, you can expect to spend approximately five to ten hours per week on course readings, activities, and/or assignments.
Course assignments are completed up to four weeks following the final day of the course.
Assessment
| Assessment Item | Weight |
| --- | --- |
| Reflections and Questions about Readings | 60% |
| Expanded Initial Consultation Summary and Supervision Preparation Form | 40% |
| Total | 100% |
Please note that the course assessment is subject to change.
Sponsoring Partner
Applies Towards the Following Certificates
Technical Requirements
You are responsible for ensuring that your computer system meets the necessary system requirements. Use the browser check tool to ensure your browser settings are compatible and up to date (results will be displayed in a new browser window).
*Course details are subject to change.
Enrol Now - Select a section to enrol in
Required fields are indicated by .