1006021
-
Family Therapy and Addiction
17638

Course Description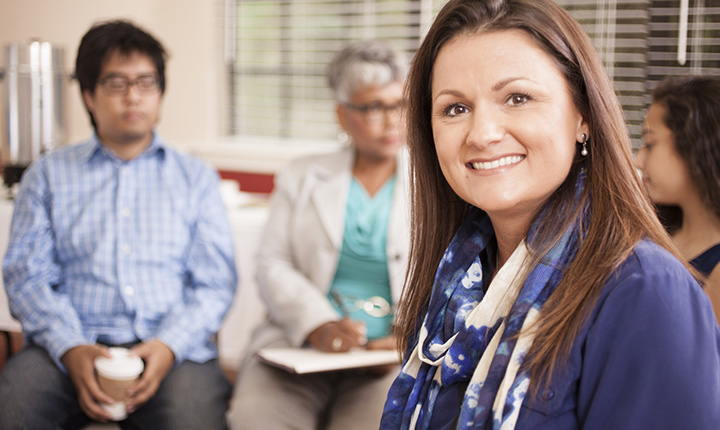 Explore the fundamentals of the addictive process, and standard and systemic treatment procedures.
Examine epidemiology, risk and resiliency factors, genetic and environmental issues related to addiction, and the longitudinal course of addiction, along with its effect on couples, families and communities. Concurrent disorders, detoxification, addictions in special populations (e.g., children, women, elderly, indigenous people), as well as legal/ethical, cultural, and spiritual issues in addiction are also addressed.
Learn how to screen for addictions and use motivational interviewing and the transtheoretical model (stages of change) to formulate a treatment plan across the treatment continuum—from harm reduction to abstinence approaches. Review issues in treatment matching—from individual to group treatment options, and exposure to the addictions treatment system and how to navigate and access it in the service of your clients.
This course is designed for counsellors, therapists, social workers, mental health workers, addiction specialists, pastoral care/faith-based practitioners, and other practitioners seeking to build or enhance their practical skills and theoretical foundation in couple and family therapy, as well as those exploring therapy as a career.
This course is typically recognized by CAMFT and AAMFT as a couple/marriage and family therapy or studies course.
Learning Outcomes
Upon successful completion of this course, you will be able to:
Demonstrate an understanding of addiction definition and etiology, the course of addiction, screening/assessment, and intervention for individuals and families, integrating systems theory
Appropriately apply your understanding of addiction to case situations and formulate a treatment plan
Effectively explain how to navigate and access the addictions treatment system
Course Topics
Continuum of Use and Substance Use Disorders (SUDs)
Role of the Family Therapist with the Addicted Client
Why People Use
Major Substances
Behavioral Addictions
Understanding Treatment
Continuum of Treatment
Withdrawal Management
Principles of Recovery
Trauma-informed Care
Addiction Treatment trends, Goals, and Options
Screening & Assessment
Level of Care & Treatment Matching
Harm Reduction, Principles, and Critique
Relapse Prevention
Transtheoretical Model of Change (Stages of Change) and Critique
Assessing Readiness to Change
Enhancing Motivation
Cognitive Behavioral Therapy (CBT) and Addiction Treatment
Solution Focused Therapy and Addiction Treatment
Brief Couples Therapy and Addiction Treatment
Family Therapy and Addiction Treatment
Behavioral Addictions and Treatment Approaches
Addiction and Pain
Addiction and Pregnancy
Smoking Cessation
Job Market Overview
Additional Requirements
Note: If you wish to take the course but have not completed the prerequisite, please contact our main office.
As well as scheduled instruction time, you can expect to spend approximately five to ten hours per week on course readings, activities, and/or assignments.
Course assignments are completed up to four weeks following the final day of the course.
Assessment
| Assessment Item | Weight |
| --- | --- |
| Participation | 10% |
| Addiction Recover Meetings Critical Reflection | 30% |
| Addiction in Special Populations - Written Summary and Presentation (Group) | 30% |
| Film Case Study Treatment Plan | 30% |
| Total | 100% |
Please note that the course assessment is subject to change.
Sponsoring Partner
Applies Towards the Following Certificates
Technical Requirements
You are responsible for ensuring that your computer system meets the necessary system requirements. Use the browser check tool to ensure your browser settings are compatible and up to date (results will be displayed in a new browser window).
*Course details are subject to change.
Required fields are indicated by .