2010006
-
Customer Service and Community Relations
17796

Course Description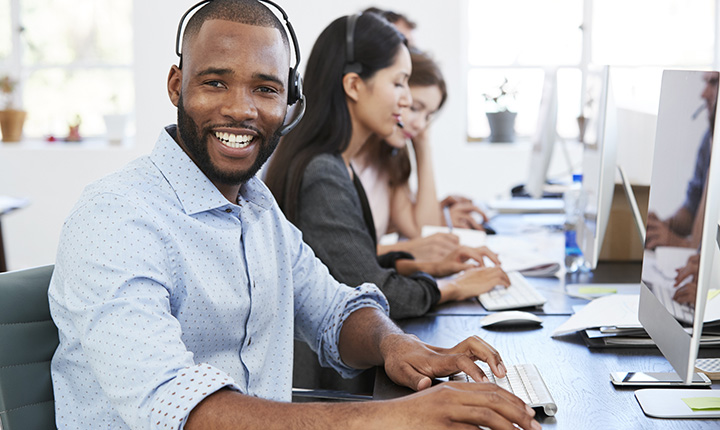 Changing expectations, the focus on quality and the emergence of service oriented businesses have created new definitions of what constitutes quality service. Even organizations which have traditionally provided good service are finding they must rethink their approach based on changing isues and definitions. This course explores the current issues impacting customer service and community relations, specifically as it relates to the pupil transportation sector and field. It also provides students with an opportunity to enhance their skills and knowledge in order to improve their personal and organizational customer service policies and approaches, as well as their strategies for building and maintaining effective community relations. Students will assess their organization's service levels and develop a customer service improvement initiative.
Learning Outcomes
Upon successful completion of the course, students will be able to:
Examine and adapt to contemporary trends in customers and customer service, building a "Customer Community"
Recognize the impact of strong customer service on brand, image, reputation, and community relations
Identify how different generations require and experience different customer service delivery models and incorporate this learning into customer service and community relations practice
Utilize a variety of customer needs assessment tools (e.g., surveys, focus groups, interviews)
Integrate the impacts of multiculturalism, privacy, diversity, and inclusion into customer service and community relations programs
Explore and implement effective staff training and engagement initiatives that engender positive customer service and community relations
Create, develop, and implement effective customer service and community relations plans.
Course Topics
The course topics includes:
Quality Service
Building Individual Service Skills
Customer Feedback
Handling Difficult Situations
Internal Customer Service
Meeting Needs of All Customers
Role of Supervisor/Manager
Role of Organization
Applies Towards the Following Certificates
Technical Requirements
You are responsible for ensuring that your computer system meets the necessary system requirements. Use the browser check tool to ensure your browser settings are compatible and up to date (results will be displayed in a new browser window).
*Course details are subject to change.
Required fields are indicated by .