2011000
-
Principles of Supply Chain Management
17844

Course Description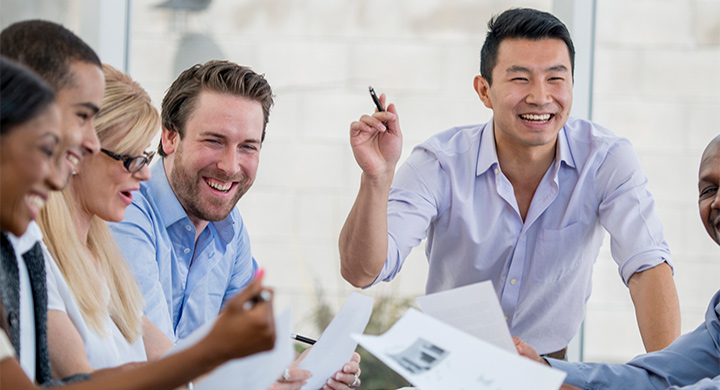 Effective Supply Chain Management, specifically related to Public Procurement, is critical in today's school board business. This course focuses on the evolution and best practices of procurement and how it relates to organizational structures, policies, and procedures. The course introduces important legislation, regulations, and marketplace characteristics that influence and impact the management of Public Procurement. Students examine the various functions, tools and processes that can and do influence the Supply Chain and learn how it can be effectively managed through professional and ethical practices to deliver value for the money to both their clients and the stakeholders of the Province of Ontario.
Learning Outcomes
Upon successful completion of this course, you will be able to:
Analyze the organization and function of public procurement in the context of supply chain management in the publicly-funded school board business

Identify and interpret relevant organizational policies, as well as legislative and international trade aspects of supply chain management in the public sector

Perform required tasks in the purchasing cycle from need identification to disposition

Outline common risks and identify ways to mitigate them

Recognize the impact of national and international legislation on public sector procurement, specifically, as it relates to the Broader Public Sector (BPS) Procurement Directive, Canadian Free Trade Agreement, Comprehensive Economic Trade Agreement, and other domestic regulations

Examine and be prepared to respond to ethical and professional concerns related to public procurement
Course Topics
Roles and Responsibilities of Procurement Professionals in Supply Chain Management
Public versus Private Sector Procurement
Buying Groups and Consortium Buying (e.g., Cooperative Procurement)
Binding Procurements (e.g., Contract A and Contract B)
Non-binding Procurements (e.g., negotiable RFP's)
Code of Ethics
The Broader Public Sector Accountability Act
Establishing and Reviewing Procurement Policies and Procedures
Risks, Liabilities, and Litigation in the Public Procurement Environment
Procurement Categories: Goods, Services, Construction
Requirements of Establishing and Issuing RFQ's, RFI's EOI's, RFP's and RFT's
eProcurement Fundamentals
The Challenges and Advantages of Public Bidding
Applying Vendor Management and Performance (e.g. School Board Specific Commodities - Smart Boards)
Assessment
| Assessment Item | Weight |
| --- | --- |
| Participation | 15% |
| Assignment #1 - Pre-work | 15% |
| Assignment #2 - Group Project A | 20% |
| Assignment #3 - Group Project B | 20% |
| Final Examination | 30% |
| Total | 100% |
Please note that the course assessment is subject to change.
Sponsoring Partner
Note:
Supply Chain Management Association Ontario (SCMAO) Exemptions
Those successfully completing this course will receive a SCMAO exemption for the following SCMP program component:
Module 7: Supply Chain Management for the Public Sector
Applies Towards the Following Certificates
Technical Requirements
You are responsible for ensuring that your computer system meets the necessary system requirements. Use the browser check tool to ensure your browser settings are compatible and up to date (results will be displayed in a new browser window).
*Course details are subject to change.
Required fields are indicated by .