2200012
-
Equine Business Finance & Risk Management
17932

Course Description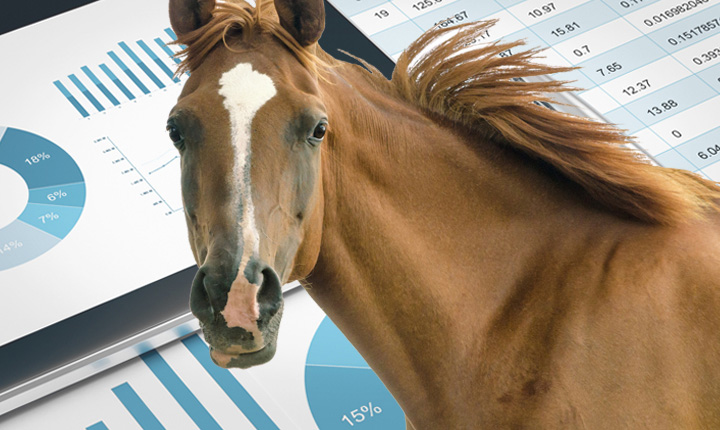 This course examines the basic principles of financial management of a small equine business. Preparing balance sheets, analyzing income statements and understanding cash flow are key tools in effectively managing a successful business. Students will also study common risk and liability issues for business owners as well as exploring those issues unique to running your equine enterprise.
Designed For:
Equine Business Finance & Risk management will provide you with the skills to manage your own business or as an employee including those managing: tack and feed stores, rescue facilities, boarding schools, non-profit organizations, event and show coordinators, freelancers, and all other small business owners.
Learning Outcomes
By the end of the course you should have:
Gained knowledge and skills to become financially savvy equine business owners
Learned how to setup and manage a bookkeeping system
Identified what day-to-day operations should look like
A solid understanding and examples of how to proceed with funding research, setting up budgets and reading financial reports
Become aware of potential risks that can affect an equine business
Established guidelines and tools to reduce the potential risk factors
Course Topics
The Basics Principles of Accounting
Business Operations
Financial Management
Using Financial Statements
Acting on Financial Information
Budgeting
Raising Money/Funding
Benchmarking and Metrics
Protecting Your Assets
Take Action - Mitigate Risk
Having an Exit Plan
Additional Requirements
This course is designed for the adult learner, at least 18 years of age.
Equine Business Management, Marketing and Communications in the Equine Industry and the Equine Business Finance and Risk Management courses are designed to be taken as a series of course to help the Equine business owner develop and expand their business.
Assessment
| | | |
| --- | --- | --- |
| Quizzes | 10% | There are five online quizzes. Each quiz consists of a number of true or false statements and multiple-choice questions which cover the weekly unit material. |
| Loan Proposal | 15% | Create a loan proposal to determine funding for your business. |
| Policies and Procedures | 10% | Define policies for your business. |
| Toolkit Portfolio Part I | 25% | Conduct a risk assessment on your business. |
| Toolkit Portfolio Part II | 25% | Financial plan developed throughout the course. |
| Participation | 15% | Participation is based on responding to class learning questions and engaging in discussion with other students in the class discussion area. |
Sponsors:
Equine Guelph
Open Learning and Educational Support
Note:
You can expect to spend 6 - 10 hours per week to complete the course material, discussions and assignments.
Do you have more questions? Visit our program page Frequently Asked Questions
Applies Towards the Following Certificates