2200012
-
Equine Business Finance & Risk Management
17932

Course Description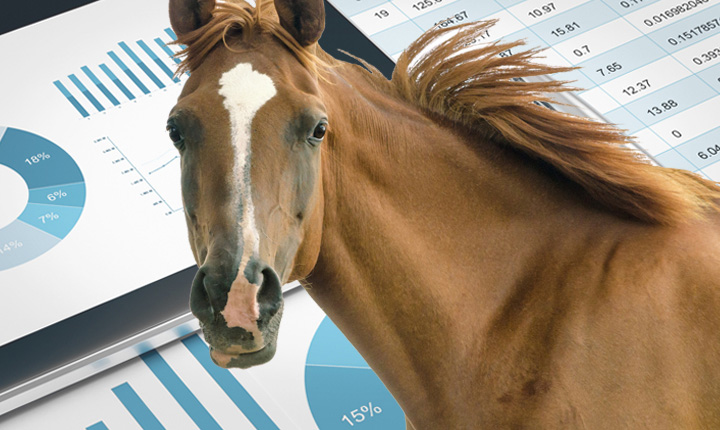 Examine the basic principles of financial management of a small equine business. Preparing balance sheets, analyzing income statements and understanding cash flow are key tools in effectively managing a successful business. You will study common risk and liability issues for business owners as well as explore unique issues to running your equine enterprise.
This course will provide you with the skills to manage your own business or work as an employee of an equine business—including tack and feed stores, rescue facilities, boarding schools and non-profit organizations. Event and show coordinators, freelancers, and all other small business owners are well-suited participants for this course.
Learning Outcomes
Upon successful completion of this course, you will be able to:
Develop financial skills to effectively manage your equine business
Use and apply good financial business practices to sustain and evolve your equine business
Use appropriate financial planning and assessment tools to make operational decisions
Describe potential risks that can affect an equine business
Establish guidelines and tools to reduce the potential risk factors
Develop effective business communication skills
Course Topics
Ther role of finance in your business and skills required of the business owner
Introduction to Financial Literacy
Business Operations
Budgeting Fundamentals
Accounting Concepts and Principles
IntrepretingFinancial Statements
Bookkeeping and Setting Up Your Accounts
Income
Expenses
Raising Money/Funding
Benchmarking and Metrics
Taking Action - Mitigate Risk and Protecting your Assets
The Financial Health of your Business
Additional Requirements
This course is intended for adult learners who are at least 18 years of age.
There are no prerequisites for this course.
You may take this as an individual course or choose to complete one of our equine certificates or the diploma.
You do not need access to a horse to participate and be successful in this course. You do not need to currently own a business to participate
You can expect to spend 6-10 hours per week to complete the course material, activities, discussions and assignments.
Equine Business Management, Marketing and Communications in the Equine Industry and the Equine Business Finance and Risk Management courses are designed to be taken as a series of courses to help the equine business owner develop and expand their business.
Assessment
| Assessment Item | Weight |
| --- | --- |
| Knowledge Quizzes | 10% |
| Assignment #1 | 25% |
| Assignment #2 | 25% |
| Assignment #3 | 25% |
| Discussion | 15% |
| Total | 100% |
Please note that the course assessment is subject to change.
Sponsoring Partner
Applies Towards the Following Certificates
Technical Requirements
You are responsible for ensuring that your computer system meets the necessary system requirements. Use the browser check tool to ensure your browser settings are compatible and up to date (results will be displayed in a new browser window).
*Course details are subject to change.
Enrol Now - Select a section to enrol in
Required fields are indicated by .