2200013
-
Equine Welfare
17934

Course Description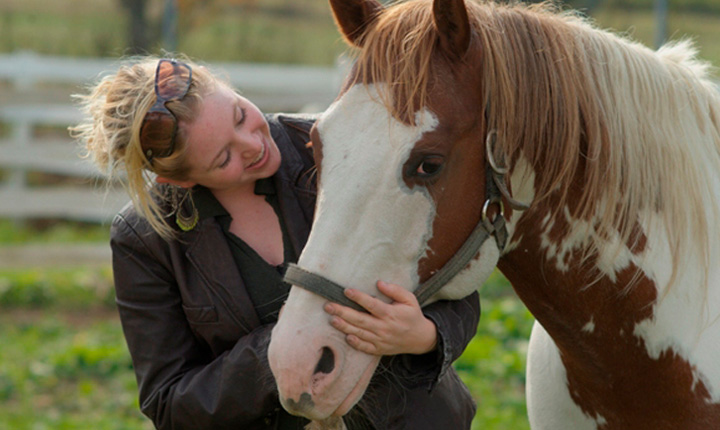 The greatness of a nation and its moral progress can be judged by the way its animals are treated" ~Gandhi (1869-1948)
The Equine Welfare course explores controversial and sensitive issues surrounding the use of horses. It will enable all those with an interest in horses to gain an awareness of the specific human uses of horses and the welfare problems and abuses that can sometimes occur as a result.
Students will study reliable scientific research and evidence-based information to support an informed debate. The course will draw on the expertise of leaders in equine health and welfare science introducing concepts and definitions of animal welfare. Students will discuss how to recognize negative emotional states, how welfare can be objectively assessed in the horse, and specific practices which may compromise horse welfare. Equine Welfare is intended to stimulate thought and discussion in the equine industry.
At the end of the course you will be able to articulate your personal philosophy and position on maintaining the spirit and wellness of the horse.
Designed For:
Students who have a desire to improve their own understanding and raise awareness of horse welfare including housing, management practices and procedures that can affect horse welfare.
Animal protection workers, rescue facility operators, by-law enforcement and police officers, equine associations, animal welfare organizations and government regulatory agencies are a few of the people working in the equine industry who would benefit from this course.
Learning Outcomes
Upon successful completion of this course, you will be able to:
Describe and discuss the history and schools of thought on animal welfare and how this has changed over the years;
Examine how equine welfare is measured from animal-based, management-based, and environmental-based perspectives, and how that can be transferred into an assessment tool.
Describe the various scientific approaches to defining and assessing equine welfare, including the Five Freedoms vs. The Five Domains, and how these are tools for assessing the welfare of the horse;
Determine the welfare impact of several common equine practices by interpreting and critically evaluating different sources of information;
Using research-based evidence, make decisions for a horse's welfare through the examination of scenarios;
Identify horse behaviour and anatomy-specific performance and management practices that can compromise a horse's welfare;
Through an introduction to Human Behaviour Change for animal welfare, reflect and discuss how our decisions impact on the welfare of a horse; and
Define the concepts of anthropomorphism, anchoring bias, confirmation bias, heuristics, and other aspects of human behaviour that determine our actions and decisions on equine care and management.
Course Topics
Equine Welfare and Ethics: A Historical Perspective on Evidence-Based Approaches for Animal Welfare
Assessing Equine Welfare
Pain Recognition in Horses
Health Care and Disease, Nutrition, and Alternative Therapies
Quality of Life
The Unwanted Horse
Welfare Issues in Different Industries
The Impact of Human Choices on Equine Welfare
An Introduction to Human Behaviour Change for Equine Welfare
Your Future Role in Equine Welfare
Additional Requirements
This course is intended for adult learners who are at least 18 years of age.
There are no prerequisites for this course.
You may take this as an individual course or choose to complete one of our equine certificates or the diploma.*
You do not need access to a horse to participate and be successful in this course.
You can expect to spend 6-10 hours per week to complete the course material, activities, discussions, and assignments.
*If you are a certificate or diploma program student, we recommend that you complete Management of the Equine Environment first, or very early in your course of studies. Management of the Equine Environment is offered every semester.
Assessment
| Assessment Items | Weight |
| --- | --- |
| Online Quizzes (3 x 5%) | 15% |
| Discussion Participation (2 x 10%) | 20% |
| Minor Assignment in two Parts | 30% |
| Major Assignment | 35% |
| Total | 100% |
Please note that the course assessment is subject to change.
Sponsoring Partners:
Applies Towards the Following Certificates
Technical Requirements
You are responsible for ensuring that your computer system meets the necessary system requirements. Use the browser check tool to ensure your browser settings are compatible and up to date (results will be displayed in a new browser window).
*Course details are subject to change.
Enrol Now - Select a section to enrol in
Required fields are indicated by .