7000017
-
The Art of the Play
18130
Delivery Options
Classroom

Course Description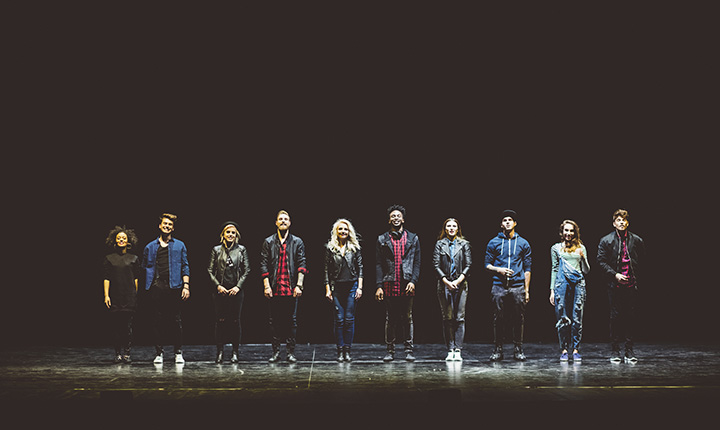 From the page to the stage!
What does it take to write a great play? Is it an engaging story? Thought provoking ideas? Intriguing characters? Dramatic conflict? Visual metaphor? Dialogue that lifts easily off the page? This course jumps right into the wonderful world of playwriting. Over the course of eight weeks, students will learn, in a supportive environment, the fundamentals of playwriting and begin to apply those elements to their own work. This course is suitable for playwrights at all levels, writers curious about the craft of playwriting, as well as those looking to improve their writing in other genres.
Learning Outcomes
Upon successful completion of the course, students will be able to:
1. Identify the elements of good playwriting; conflict, dialogue, character development, monologues, structure, theme, and inspiration in the required readings.
2. Analyze the elements of playwriting in the reading responses and journal entries.
3. Apply the elements of conflict, dialogue, character development, monologues, structure, theme and inspiration to a piece of original writing.
4. Produce and present drafts of original writing to the class utilizing the workshop format provided.
5. Incorporate feedback from the instructor and the workshopping process to revise a piece of original writing.
Course Topics
This course encompasses assigned readings, discussion of the fundamentals of playwriting, practical writing exercises and peer workshops.
Topics covered include:
Developing a vocabulary for critiquing plays

Writing dramatically

Character development

Dialogue

Monologues

Finding inspiration

Embracing the rewrite

The practicalities of being a playwright
Assessment
| Assessment Item | Weight |
| --- | --- |
| Writing Exercises | 35% |
| Workshop Discussion & Participation | 30% |
| Final Project, Short Play | 35% |
| Total | 100% |
Please note assessment items and weights are subject to change.
Sponsors
College: College of Arts
Department: School of English and Theatre Studies; MFA; Creative Writing at Guelph-Humber
Applies Towards the Following Certificates
Enrol Now - Select a section to enrol in