PATH*3610
-
Principles of Disease
18274

Course Description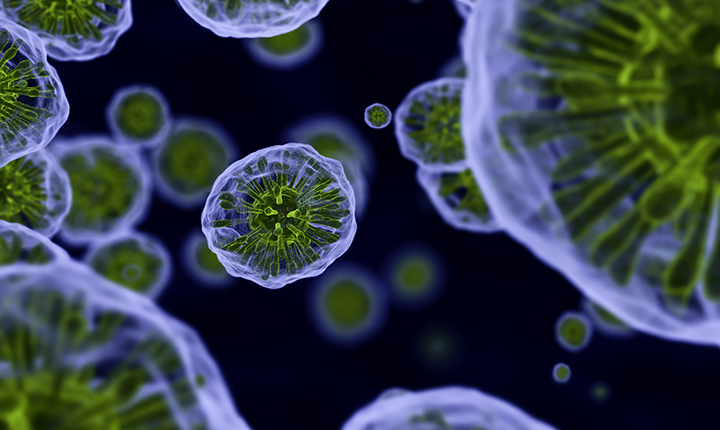 A course designed for students with particular interests in nutrition and biology. The course presents basic concepts of disease in the cells, tissues, organs and fluids of the body. Emphasis will be on disease processes resulting from physical, toxic and microbiological and other causes.
Learning Outcomes
By the end of the course, the learner should be able to:
Define terminology and concepts of general pathology;
Outline the basic processed resulting from neoplastic, physical, toxic, microbiological and immunologic causes;
Describe major principles underlying basic tissue and organ changes and how these changes course potentially lead to disease; and
Differentiate between accurate and inaccurate information in current health issues in popular culture related to the principles of disease.
Course Topics
Cell Degeneration and Death
Changes in Blood Flow and Body Fluid Balance
Inflammation
The Immune Response
Healing and Repair
Infection
Neoplasia
Additional Requirements
Prerequisite(s): 1.50 credits in biology
Restriction(s): PATH*3600
Assessment
| | | |
| --- | --- | --- |
| Assessment Item | Weight | Learning Outcomes |
| Quizzes (6) | 5% | 1, 2, 3 |
| Midterm 1 | 10% | 1, 2, 3 |
| Midterm 2 | 10% | 1, 2, 3 |
| Midterm 3 | 10% | 1, 2, 3 |
| Online Exam (Cumulative) | 65% | 1, 2, 3, 4 |
| Total | 100% | |
Note:
Additional Technical Requirements
This course will use the Respondus tool to invigilate one or more exams. In order to use Respondus LockDown Browser and Monitor, you must meet the following technical requirements:
Operating Systems: Windows 10, 8, 7; Mac OS X 10.10 or higher.
Memory: Windows 2 GB RAM; Mac 512 MB RAM.
For Mac users: Safari must function properly on the computer.
Mac users must have Adobe Flash Player installed to Safari, even if a different browser is normally used.
Functioning webcam and microphone. The webcam and microphone can be built into your computer or can be the type that plugs in with a USB cable. (You will be required to do an environment scan of your room, so please ensure you can move your computer, laptop or webcam for this scan.)
A broadband Internet connection. It is recommended that you access the Internet via a wired connection.
Technical Requirements
You are responsible for ensuring that your computer system meets the necessary system requirements. Use the browser check tool to ensure your browser settings are compatible and up to date (results will be displayed in a new browser window).
*Course details are subject to change.
Enrol Now - Select a section to enrol in
Required fields are indicated by .