BIOM*4090
-
Pharmacology
18622

Course Description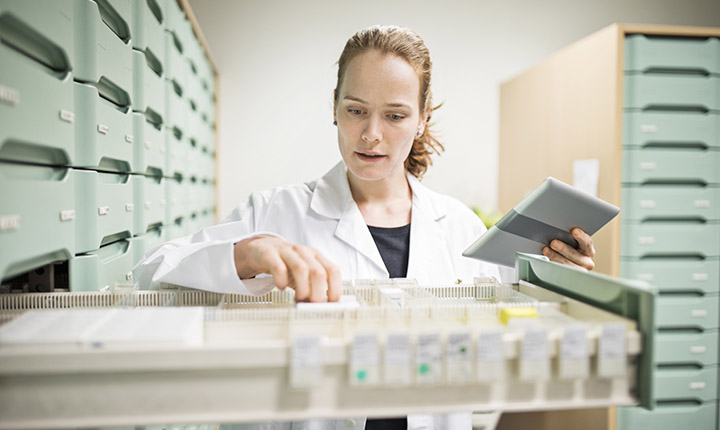 Topics covered in this course include drugs used in the treatment of inflammatory, allergic, hormonal, infectious, neoplastic and hemorrhagic/thromboembolic disease. The focus will be on drug targets and mechanisms of action that explain therapeutic and toxicological effects.
Learning Outcomes
By the end of the course, the learner should be able to:
Describe the fundamental pharmacokinetic principles that govern drug movement through the body (recall from BIOM*3090)
Describe the basic mechanisms by which selected classes of systemic drugs exert their therapeutic actions
Recognize and explain pathophysiological, biochemical, pharmacological and patient-specific factors that may alter a patient's response to a particular drug
Recognize the generic name and class (+/- trade or "brand" names) of common drugs used to treat common systemic disorders
Explain how and why adverse drug reactions occur and know the main adverse effects of selected major classes of drugs used to treat common systemic disorders
Course Topics
Drugs used to treat endocrine disorders
Drugs used in the treatment of inflammation
Drugs used in the treatment of Infections
Drugs used in the treatment of cancer
Drugs used in the treatment of parasitic infections
Additional Requirements
Prerequisite(s): BIOM*3090
Assessment
| Assessment Item | Weight |
| --- | --- |
| Online Quizzes (5) | 10% |
| Midterm | 40% |
| Final Exam | 50% |
| Total | 100% |
Note:
Additional Technical Requirements
This course will use the following:
Respondus tool to invigilate one or more exams.
Please view the Technical Considerations for each.
Technical Requirements
You are responsible for ensuring that your computer system meets the necessary system requirements. Use the browser check tool to ensure your browser settings are compatible and up to date (results will be displayed in a new browser window).
*Course details are subject to change.
Required fields are indicated by .