ECON*2770
-
Introductory Mathematical Economics
18678

Course Description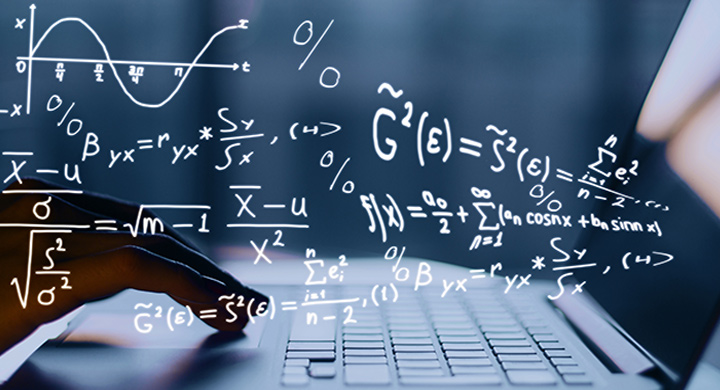 This course applies the elements of calculus and matrix algebra to simple microeconomic and macroeconomic problems.
Learning Outcomes
By the end of the course, the learner should be able to:
Skill:
Written Communication: Each question in your final exam will have some marks allocated for your PLAN of how you approach the question, where you must give details of how you will go about solving, explain each step and after finding the mathematical solution, for problems where an economics situation is presented you must tell in words how it solves the economic problem. We heavily emphasize translation from words to math, and back to words.
Numerical Problem Solving: As this is a course designed to teach you mathematical tools, a large number of questions both in the final exam and in your on-line assignments will evaluate your skill at solving numerical problems.
Analytical Problem Solving: For questions (in both in the final exam and in your on-line assignments) where there are no numerical values given, you will apply your analytic skills to give a general solution in terms of the values that are not given, but simply treated as variable.
Professional and ethical awareness and conduct: Students will be monitored during examinations for any copying or other forms of cheating. It will be expected of you to do your on-line homework individually.
Knowledge:
Mathematical Techniques and Understanding: Students will be introduced to optimization (in one variable and several variables), constrained optimization, and linear algebra. The expectation is that students not only learn the methods, but also have understanding of how and why they work. Further the expectation is that students remember the material beyond this course as it is assumed in your future courses.
Economic Policy and Regulation: Government policies such as excise taxes, import quotas and other regulations will be studied in some examples and will appear in some of the final exam and on-line assignment questions.
Course Topics
Unit 01, Review of Fundamentals
Unit 02, Sequences, Series, and Continuity
Unit 03, Calculus of One Variable: Derivatives and the Total Differential
Unit 04, Calculus of One Variable: Optimization
Unit 05, Systems of Linear Equations
Unit 06, Matrices
Unit 07, Determinants and the Inverse Matrix: up to 3x3
Unit 08, Determinants and the Inverse Matrix: General
Unit 09, Part I: Calculus for Functions of n-variables
Unit 10, Part II: Calculus for Functions of n-variables
Unit 11, Optimization of Functions of n-variables
Unit 12, Constrained Optimization
Additional Requirements
Prerequisite(s): ECON*1100, (ECON*1050, or FARE*1040), (1 of MATH*1000, MATH*1030, MATH*1080, MATH*1200)
Assessment
| | | |
| --- | --- | --- |
| Assessment Item | Weight | Learning Outcomes |
| Möbius Assignments (Best 4 of 6) 10% each PLUS bonus quiz (see below for details) | 40% | 1 2, 3, 4, 5, 6 |
| Möbius Quizzes (Best 3 of 4) - 20% each | 60% | 1 2, 3, 4, 5, 6 |
| Total | 100% | |
Note:
Additional Technical Requirements
Möbius is an online testing and assessment software created by Waterloo Maple Inc. that is used in this course. Visit the MapleSoft website to review the Möbius system requirements.
Technical Requirements
You are responsible for ensuring that your computer system meets the necessary system requirements. Use the browser check tool to ensure your browser settings are compatible and up to date (results will be displayed in a new browser window).
*Course details are subject to change.
Required fields are indicated by .