EDRD*3120
-
Educational Communication
18688

Course Description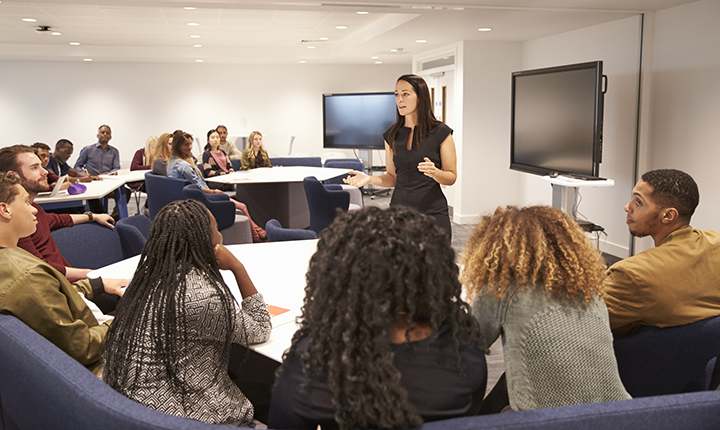 This course addresses the communication concepts and practices within the formal and non-formal educational contexts. Communication is central to teaching and learning because communication mediates a conscious effort either on the part of the learners to learn, or on the part of the teachers to provide and transfer knowledge, attitudes and skills.

Note: This course can be taken individually or as a part of a certificate program.
Learning Outcomes
By the end of the course, the learner should be able to:
Articulate the ways communication and education are intertwined in educational contexts;

Discuss the relationship between learner experience, worldview development, and human development;

Examine education as a relational activity between teachers and learners;

Create a practical application of educational communication for an educational setting;

Assess the role of communication within the formal and non-formal educational contexts; and

Reflect on the impact of educational communication on your own professional and/or vocational goals.
Course Topics
Introduction to Educational Communication
Meaningful Learning
Liberal Education and Professional Education
Participatory, Integrative and Difficult Knowledge
Transformative Learning
Critical Pedagogy
The Individual Learner
Technology and Educational Communication
The Learning Group
Formal and Informal Learning
Facilitation
Consolidation
Additional Requirements
Prerequisite(s): 5.00 credits
Restriction(s): REXT*3100
Assessment
| | | |
| --- | --- | --- |
| Assessment Item | Weight | Learning Outcomes |
| Pre/Post Course Reflection Statements | 5% | 1-7 |
| Peer Learning Space Contributions | 10% | 1-7 |
| Meaningful Experience Essay | 15% | 1-4, 6 |
| Group Discussion (Week 05) (Interactive) | 5% | 1-3, 7 |
| Online Midterm Knowledge Check | 10% | 1-5 |
| Group Project Poster | 10% | 1, 2, 5, 7 |
| Major Writing Assignment | 15% | 1-3 |
| Online Final Exam | 30% | 1-5 |
| Total | 100% | |