ENVS*3020
-
Pesticides and the Environment
18736

Course Description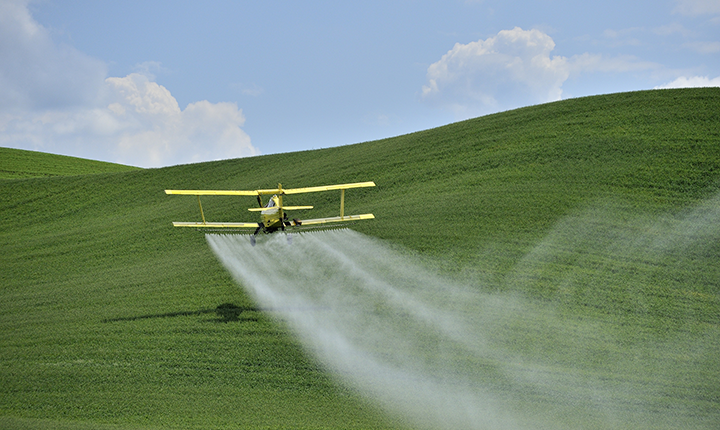 This course examines the role and use of pesticides by various facets of society and the effect of these pesticides on biological activities in the environment. Preparation of a research proposal is required for the course.
Learning Outcomes
By the end of the course, the learners should be able to:
Explore important historical, current and possible future applications of pesticides and the benefits and drawbacks of their use;
List various methods of classifying pesticides based on characteristics such as target pest and mode of action;
Explain chemical, physical and biological properties of pesticides that are important for predicting their fate and impact in the environment;
Collaboratively formulate an objective research proposal that would help resolve a current pesticide-related issue of concern;
Recognize the role of risk assessment and regulation in monitoring and managing existing and emerging pesticide-related concerns; and
Extrapolate from the principles learned in this course to a broader range of environmental issues.
Course Topics
Introduction to pesticides in the environment
History of pesticide use
Pesticide classifications
Target & non-target effects
Identifying bias
Neonicotinoid research
Toxicology
Ecotoxicology
Science communication
Risk
Regulation
Additional Requirements
Prerequisite(s): [BIOL*1040 or (2 of BIOL*1050, BIOL*1070, BIOL*1080, BIOL*1090)], CHEM*1040
Equate(s): ENVB*3030
Assessment
| Assessment Item | Weight |
| --- | --- |
| Quizzes (Best 8 of 10) | 40% |
| Activity Logs (3 x 10%) | 30% |
| Draft Research Proposal | 10% |
| Final Research Proposal | 20% |
| Total | 100% |
*Course details are subject to change.
Enrol Now - Select a section to enrol in
Required fields are indicated by .