FSQA*6600
-
Principles of Food Safety and Quality Assurance
18780

Course Description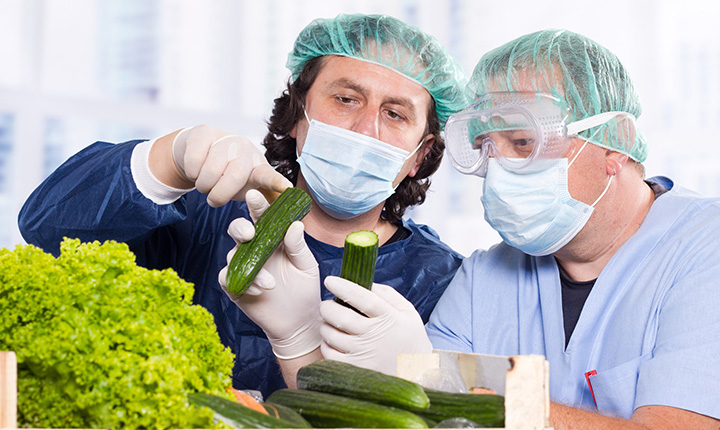 An integrated approach to factors affecting food safety and quality including microbial and chemical contamination is provided. Major food-borne disease outbreaks are studied as examples. Modern methods of quality management to minimize contamination of processed foods is discussed.
This course is part of the online Master of Dairy Technology Management (MDTM) program from the Departments of Food Science and Food, Agricultural, and Resource Economics (FARE). It is offered as a stand-alone course with admission to the full program not required.
Learning Outcomes
By the end of the course, the learner should be able to:
Appreciate the roles and perspectives of industry, government and consumers as stakeholders in food safety issues;
Identify and describe biological and chemical hazards in foods;
Describe conventional and non-conventional means of controlling hazards in foods;
Understand Hazard Analysis Critical Control Point (HACCP) as an important quality management system;
Describe the general principles of the epidemiology, pathogenesis, detection, and risk assessment of food-borne organisms;
Gain an awareness of the challenges and complexities of food safety policy issues, with an appreciation of the conflicting agendas that need to be balanced; and
Gain a general overview of the major Canadian and international bodies involved in global standards for food safety and trade.
Course Topics
Food safety basics
Introduction to food safety and quality assurance
Food safety epidemiology and surveillance
Foodborne illness outbreak investigations and emergency response
Bacterial pathogenesis
Microbial detection
Hazard Analysis and Critical Control Point (HACCP)
Food safety risk analysis
Food processing and packaging
Natural toxicants
Assessment
| | | |
| --- | --- | --- |
| Assessment Item | Weight | Learning Outcomes |
| Unit discussions | 20% | 1, 2, 3, 5, 6, 7, 8 |
| Food Safety Assignment | 20% | 1, 2, 3, 4, 5, 6, 7, 8 |
| Midterm exam | 25% | 1, 2, 3, 4, 5, 6, 7, 8 |
| Final research paper | 35% | 1, 2, 3, 4, 5, 6, 7 |
| Total | 100% | |
Note:
Additional Technical Requirements
This course will use the following:
Respondus tool to invigilate one or more exams.
Please view the Technical Considerations.
Technical Requirements
You are responsible for ensuring that your computer system meets the necessary system requirements. Use the browser check tool to ensure your browser settings are compatible and up to date (results will be displayed in a new browser window).
*Course details are subject to change.
Required fields are indicated by .